48HourVisit.com

Planning a short visit? Check out

48HourVisit.com

, your online guide for short stays and weekend getaways.

Ad

The Glossary

pronaos - "an entrance hall to the temple leading to the cella."
Words like opulent and antiquarian are not enough to describe the land of pharaohs and kings. Egypt, as the seat of one of the greatest civilizations, doesn't need a highfaluting prelude. The mere mention of its name evokes a kaleidoscope of pattern, pictures and events narrating a glimpse of a country that has been the point of interests of various historians, archeologists and academician since time immemorial. As Herodotus put it, "Egypt is the Gift of the Nile." It is, however, more appropriate to say that it is a gift bestowed on the whole human race.
Pyramids, royal catacombs, sprawling temple complexes dot the landscape of Egypt, with the Pyramid of Giza as the most arresting, standing tall and proud despite of its "old age." Much of the renowned archeological sites are concentrated in the Lower and Upper Egypt with the prominence of the hewn-stone temple complexes and pyramids at Saqqara (Step Pyramid Complex of Djoser) and Dashur (Snofru's Bend and Red Pyramids), the Avenue of the Sphinxes at Luxor Temple in the West and East Bank and the tombs of Tutankhamun, Thutmose III, Horemheb and Rameses VI at the Valley of the Kings.
A usual tourist route starts with the spectacular view of the Bibliotheca Alexandrina in Alexandria, is Egypt's largest harbor and the country's corridor to the Mediterranean Sea, and detours to the Temples of Abu Simbel where the colossal statues of Rameses II offer a warm welcome to the visitors entering the Great Temple. Those who intend to scale the heights of Mt. Sinai or plan to see the temples in Abydos can't afford to be languorous for the two sights entail real hard work to be reached.
After a "pilgrimage" to the copious historical and religious sights, visitors might as well take a tour around Egypt's spit of shoreline where they can find some of the lavish resorts in Red Sea, including the Sharm el Sheikh, Hurghada and Dahab, all of which are considered as some of the most sought-after diving locations in the world.
Apart from the underwater odyssey, visitors can also enjoy exploring the desert and oasis of Dakhla, the White Desert and unfathomable Great Sand Sea to satisfy the urge for some off-the-beaten adventures. Before heading to their hotels at Cairo, they can enjoy an afternoon cruise via felucca on the Nile River or simply wait for the sunset at the banks of Aswan to complete the whole Egyptian experience.
Egypt Landmarks:
Egypt Traveler Advice
User blogs:
What to see in Sydney, Australia
Sydney is a beautiful and livable city and is one of the most famous and representative in Australia. It 's definitely the cultural capital, although the administrative capital is the nearby Canberra. Despite his poor beginnings as a British penal colony, now Sydney has a diverse population that seems to live quite well by its variety. This city has many hotels to choose from. Pick up one that has ... Read full Blog post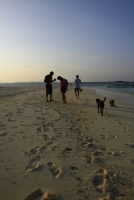 A trip to Siargao
Seeing people that are "living their dream" is always inspirational, it looks so rewarding and peaceful, breaking from the chains of conformism, doing what you always dreamt to do since you were a kid, it doesn't have to make you huge loads of money or bring you world fame just a feeling of self fulfillment, last time I checked, you can't put a price tag on that one. In Siargao ... Read full Blog post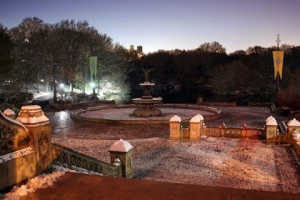 Some of the best natural parks in the US
The natural parks of the United States are very different from what we are used to seeing in the rest of the world and in most travel blogs and travel news. Large, spectacular and complete, without a doubt a very preferred destination for holidays by the Americans. There are 58 National Parks in the U.S. well preserved and operated by the Federal National Park Service. Besides these you can ... Read full Blog post
San Gimignano and San Pellegrino
Night falls on the flourishing and industrious San Gimignano, its 72 towers stand on the low roofs of the houses lit by the moon. This is not a luxury travel spot but is something you don't see every day. In the distance the clatter of hooves echoed tired in the Via Francigena. The hand of the blacksmith stops beating, the frame of the weaver becomes silent, the streets of the tank only a concert ... Read full Blog post