48HourVisit.com

Planning a short visit? Check out

48HourVisit.com

, your online guide for short stays and weekend getaways.

Ad
Trinidad and Tobago Travel Guide

/
Caribbean
/
Trinidad and Tobago
/ Introduction
The islands in the Caribbean are treasured in the eyes and minds of its visitors. Forest-clad hills rise out of azure waters and pristine beaches housing a colourful culture. The people are equally merry and friendly. In the Caribbean Sea, there is a two-island nation - Trinidad & Tobago. It lies off the north-eastern coast of Venezuela in South America. The islands have a long history beginning with the Arawak and Carib settlers. They were followed by Africans and Indians brought as laborers and Spanish, French and Dutch in succession. It was finally colonized by the British before gaining independence in 1962.
The Trinidad and Tobago islands are dotted with exotic beaches like Maracas, Las Cuevas, Toco, Mayaro, Quinam and Los Iros (in Trinidad) and Pigeon Point, Man-of-War and Store Bay (in Tobago). The unspoiled beaches at Toco, Grand Riviera and Matelot on the North Coast of Trinidad are perfect for lounging, for those who want to stay away from the crowd. The crystal blue water in the Nylon pools of the natural coral reefs makes Buccoo Reef among the most sought-after destinations. On land, one must visit the world's largest natural reserve of asphalt - La Brea Pitch Lake. Other notable places to visit include the Caroni bird sanctuary and the Emperor Valley Zoo (at Port of Spain).
It is an enjoyable experience to participate in the festivals and races. The Tobago heritage festival and Pre-Lenten Carnival are a treat for the senses with dance, music, costumes, food and culture on display. One can also visit the Goat Race of Tobago and the Great Power Boat Race between the islands. Rare wildlife is found on Mathura Beach in the form of leatherback turtles that come ashore to lay eggs. There should be no problem to find affordable and delicious food and drinks. The Indian touch of spices to the dishes should be relished.
While shuttling about the islands, one should exercise caution in hiring transport and moving out after dark. It is wise not to flash your jewelry, electronic accessories and cash. The people are generally hospitable and communicative. There are no issues with procuring currency and transacting business. You can rest your back tired from all that revelry at any of the hotels, guest houses or beach houses. Locals would welcome you in towns of limited tourist interest.
User blogs:
What to see in Sydney, Australia
Sydney is a beautiful and livable city and is one of the most famous and representative in Australia. It 's definitely the cultural capital, although the administrative capital is the nearby Canberra. Despite his poor beginnings as a British penal colony, now Sydney has a diverse population that seems to live quite well by its variety. This city has many hotels to choose from. Pick up one that has ... Read full Blog post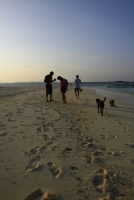 A trip to Siargao
Seeing people that are "living their dream" is always inspirational, it looks so rewarding and peaceful, breaking from the chains of conformism, doing what you always dreamt to do since you were a kid, it doesn't have to make you huge loads of money or bring you world fame just a feeling of self fulfillment, last time I checked, you can't put a price tag on that one. In Siargao ... Read full Blog post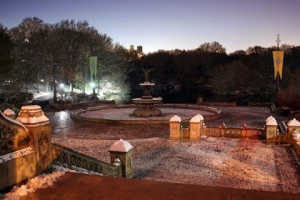 Some of the best natural parks in the US
The natural parks of the United States are very different from what we are used to seeing in the rest of the world and in most travel blogs and travel news. Large, spectacular and complete, without a doubt a very preferred destination for holidays by the Americans. There are 58 National Parks in the U.S. well preserved and operated by the Federal National Park Service. Besides these you can ... Read full Blog post
San Gimignano and San Pellegrino
Night falls on the flourishing and industrious San Gimignano, its 72 towers stand on the low roofs of the houses lit by the moon. This is not a luxury travel spot but is something you don't see every day. In the distance the clatter of hooves echoed tired in the Via Francigena. The hand of the blacksmith stops beating, the frame of the weaver becomes silent, the streets of the tank only a concert ... Read full Blog post