48HourVisit.com

Planning a short visit? Check out

48HourVisit.com

, your online guide for short stays and weekend getaways.

Ad

The Glossary

Kangas - "colorful wrap-around clothing popular to Tanzanians of both genders"
Africa's most captivating wildlife destinations are stacked in Tanzania, the largest sovereign state in central East Africa. Tanzania is a nation of geological extremes, having the highest summit (Mount Kilimanjaro), the lowest point (Lake Tanganyika), and the largest lake (Lake Victoria) in Africa. The country's tourism basket is full of visual and adrenaline treats such as safaris, Stone Age sites, and also the cradles of civilizations usually seen only in the shows of Discovery Channel and Animal Planet. The name "Tanzania" is a union of Tanganyika and Zanzibar, the two states that combined in 1964 to form the United Republic of Tanzania. Tanzania now offers travelers a wide array of options, from volunteering and adventure, to studying a cultural mosaic of over 100 ethnic groups.
January and February may be Tanzania's hottest months, but this is the best time to ride a truck towards Serengeti, Ngorongoro, Manyara and Tarangire, or the parks and game reserves of the northern circuit, considered as the country's best mainly because of their accessibility from Dar-es-Salaam and from Kilimanjaro's international and domestic airports. These parks' major attraction is the wildebeest migration of over 1.5 million animals including cheetahs, leopards, hippopotamuses, zebras and elephants. Perhaps the greatest attraction is Mount Kilimajaro, the world's highest free-standing mountain, renowned especially for its easy-to-reach peak.
Serengeti's ecosystem is one of the Earth's oldest. In Serengeti's Olduvai Gorge, the earliest man appeared about two million years ago. In Ngorongoro, a large caldera (volcanic crater) has the world's highest density of lions. It is one of East Africa's rare places to see a black rhino. A bird watcher's paradise, Tarangire, houses over 570 identified bird species. It also has the country's highest number of elephants.
Tanzania's less-visited southern circuit is revered as an off-the-beaten path. The parks here include Selous, Mikumi and Ruaha, which are noted areas for boat safaris and safari camps. Mikumi's most unusual phenomenon is the "midget" elephants, while ancient rock paintings are in Ruaha's Kolo village.
The shopping districts of Dar-es-Salaam and Zanzibar boast of local crafts such as Makonde masks and Tinga Tinga (East African) painting. Zanzibar's Stone Town is a World Heritage Site for its historic Slave Market. On the road, the traditional colored buses or daladala are the ideal modes of conveyance, but on water, dhows (motorboats with sails) are trendy especially for those on a snorkeling or dive trip to see Mafia Island's whale sharks.
Tanzania Traveler Advice
User blogs:
What to see in Sydney, Australia
Sydney is a beautiful and livable city and is one of the most famous and representative in Australia. It 's definitely the cultural capital, although the administrative capital is the nearby Canberra. Despite his poor beginnings as a British penal colony, now Sydney has a diverse population that seems to live quite well by its variety. This city has many hotels to choose from. Pick up one that has ... Read full Blog post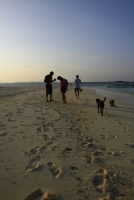 A trip to Siargao
Seeing people that are "living their dream" is always inspirational, it looks so rewarding and peaceful, breaking from the chains of conformism, doing what you always dreamt to do since you were a kid, it doesn't have to make you huge loads of money or bring you world fame just a feeling of self fulfillment, last time I checked, you can't put a price tag on that one. In Siargao ... Read full Blog post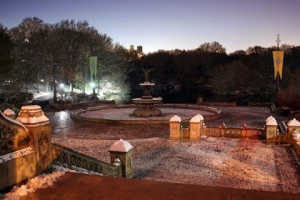 Some of the best natural parks in the US
The natural parks of the United States are very different from what we are used to seeing in the rest of the world and in most travel blogs and travel news. Large, spectacular and complete, without a doubt a very preferred destination for holidays by the Americans. There are 58 National Parks in the U.S. well preserved and operated by the Federal National Park Service. Besides these you can ... Read full Blog post
San Gimignano and San Pellegrino
Night falls on the flourishing and industrious San Gimignano, its 72 towers stand on the low roofs of the houses lit by the moon. This is not a luxury travel spot but is something you don't see every day. In the distance the clatter of hooves echoed tired in the Via Francigena. The hand of the blacksmith stops beating, the frame of the weaver becomes silent, the streets of the tank only a concert ... Read full Blog post