48HourVisit.com

Planning a short visit? Check out

48HourVisit.com

, your online guide for short stays and weekend getaways.

Ad

The Glossary

Ashram - "Spiritual hermitage."
Breathtaking is just one of the many words that can be used to describe the unique land called India. It is the seventh largest country in the world, brimming with more than 1.1 billion people. In fact, it is the most populous democracy and a hotbed for religion, having given birth to four of the world's major religions: Hinduism, Buddhism, Sikhism, and Jainism. A gentle giant as well, it has never invaded a foreign land for its past 10,000 years of history, and attained independence from the British without violence.
The nation of Mahatma Gandhi and Mother Teresa, it is perhaps one of the most diverse anywhere: sacred temples, exuberant festivals, bustling markets, majestic mountains, party-riddled beaches, traditional villages, and technologically-advanced cities. It's no wonder that the roughly five million foreign tourists who visit it every year often get torn between loving and hating it. One thing is for sure, though - it never fails to make an impression on the imagination.
Cultural Experience
What makes India such a draw, however, is its colorful and multi-faceted culture. Its immense population is an ideal breeding ground for different groups of people - each of them forming their own traditions and beliefs that present a myriad of experiences for any traveler. There are the Hindus who celebrate the triumph of good over evil using clay lamps during the Diwali. Those from Mumbai and New Delhi have embraced the modern age, churning out "Bollywood" movies and IT specialists.
The most distinctive feature of India may very well be its cuisine, which is both popular and influential all over the world. Characterized by the use of spices, herbs, and vegetables, it is a definite plus for every visitor to the country. Curries, paneer, tandoori chicken, roti, and chicken tikka are some of the most known.
Indian Highlights
India doesn't only boggle the mind and the heart. It can also shock the sense of sight. Certainly the first thing that comes to mind is the world-famous Taj Mahal in Agra, a marble masterpiece embodying the love of a sultan for his wife. Not as popular, but certainly as impressive are the Ajanta and Ellora Caves in India's Maharashtra region. Hewn from rocky hills hundreds of years ago using only crude tools, they represent the epitome of Indian rock-cut architecture.
In such a diverse country though, sightseeing only scratches the surface. Go shopping, hiking, camping, rafting, and cruising - the list goes on and on.
India Landmarks:
India Traveler Advice
India photography
Wild Life Holiday by
M K Sharma
beach-holidays by
M K Sharma
no title by
Indianrove
no title by
M K Sharma
camel safari by
M K Sharma
leopard by
M K Sharma
no title by
Indianrove
India-Gate Delhi by
M K Sharma
User blogs:
What to see in Sydney, Australia
Sydney is a beautiful and livable city and is one of the most famous and representative in Australia. It 's definitely the cultural capital, although the administrative capital is the nearby Canberra. Despite his poor beginnings as a British penal colony, now Sydney has a diverse population that seems to live quite well by its variety. This city has many hotels to choose from. Pick up one that has ... Read full Blog post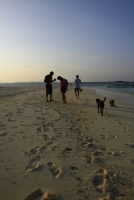 A trip to Siargao
Seeing people that are "living their dream" is always inspirational, it looks so rewarding and peaceful, breaking from the chains of conformism, doing what you always dreamt to do since you were a kid, it doesn't have to make you huge loads of money or bring you world fame just a feeling of self fulfillment, last time I checked, you can't put a price tag on that one. In Siargao ... Read full Blog post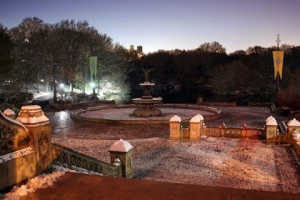 Some of the best natural parks in the US
The natural parks of the United States are very different from what we are used to seeing in the rest of the world and in most travel blogs and travel news. Large, spectacular and complete, without a doubt a very preferred destination for holidays by the Americans. There are 58 National Parks in the U.S. well preserved and operated by the Federal National Park Service. Besides these you can ... Read full Blog post
San Gimignano and San Pellegrino
Night falls on the flourishing and industrious San Gimignano, its 72 towers stand on the low roofs of the houses lit by the moon. This is not a luxury travel spot but is something you don't see every day. In the distance the clatter of hooves echoed tired in the Via Francigena. The hand of the blacksmith stops beating, the frame of the weaver becomes silent, the streets of the tank only a concert ... Read full Blog post