48HourVisit.com

Planning a short visit? Check out

48HourVisit.com

, your online guide for short stays and weekend getaways.

Ad

The Glossary

Ashkenazim - "Jews that originally came from Europe"
Israel Travel Guide

/
Middle East
/
Israel
/ Introduction
Israel, a small yet diverse, holy, ancient region, which was promised by God to the descendants of Abraham through his son Isaac, is repeatedly described in the Torah as a land flowing with milk and honey. It is bordered by the Jordan River and the Dead Sea and a small window on the Red Sea at the Gulf of Eilat, straddling a long coastline to the east of Mediterranean Sea. Though comparatively diminutive in size, Israel's landscape is speckled with a wealth of plants and wildlife as well as many natural attractions, historical sites and archeological wonders. The Belvoir Castle, which is auspiciously nestled above the Sea of Galilee, welcomes a sea of tourists every year. Ruins of the Egyptian, Canaanite and Roman amphitheatres can be seen at Bet Shean, while the evocative relics of Herod are in the city of Caesarea known as the Roman capital by the sea.
The Dead Sea, which is the lowest point on Earth, is renowned for its hypersalinated water where one can float with ease. On the other hand, the freshwater lake of the Sea of Galilee is a refreshing contrast to that. This is the playground of cultural activities and a natural destination for pilgrimage among the Christians. Its beaches offer a prime recreational spot for locals as well as visitors. Ein Gedi, a nature reserve, is a convenient choice for nature lovers for the reserve houses a botanical garden and a kibbutz, a collective community that is traditionally based on agriculture. The land is rich with artifacts dating back to the Davidic times, century old scrolls, coins, and clusters of papyrus containing Bar Kokhba's order, which was found in the Judean desert by Yigael Yadin, an Israeli archeologist.
Israel celebrates the Passover or Pesach anytime between March and April, depending on the Hebrew calendar. During this occasion, travelers will not be served any product made of flour except matze, a kind of unleavened bread. Gustatory treats abound in Tel Aviv streets: falafel (chickpea nuggets in pita bread with freshly cut veggies and sauerkraut), sabich (fried eggplant served in pita with salad and tehina), krembo (chocolate confection), and the famous hummus (chickpea spread) will surprise the palate of tourists.
Israel Landmarks:
Israel Traveler Advice
Israel photography
User blogs:
What to see in Sydney, Australia
Sydney is a beautiful and livable city and is one of the most famous and representative in Australia. It 's definitely the cultural capital, although the administrative capital is the nearby Canberra. Despite his poor beginnings as a British penal colony, now Sydney has a diverse population that seems to live quite well by its variety. This city has many hotels to choose from. Pick up one that has ... Read full Blog post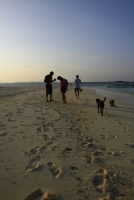 A trip to Siargao
Seeing people that are "living their dream" is always inspirational, it looks so rewarding and peaceful, breaking from the chains of conformism, doing what you always dreamt to do since you were a kid, it doesn't have to make you huge loads of money or bring you world fame just a feeling of self fulfillment, last time I checked, you can't put a price tag on that one. In Siargao ... Read full Blog post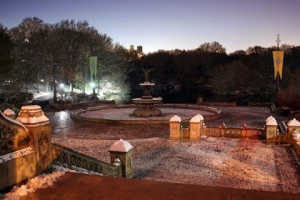 Some of the best natural parks in the US
The natural parks of the United States are very different from what we are used to seeing in the rest of the world and in most travel blogs and travel news. Large, spectacular and complete, without a doubt a very preferred destination for holidays by the Americans. There are 58 National Parks in the U.S. well preserved and operated by the Federal National Park Service. Besides these you can ... Read full Blog post
San Gimignano and San Pellegrino
Night falls on the flourishing and industrious San Gimignano, its 72 towers stand on the low roofs of the houses lit by the moon. This is not a luxury travel spot but is something you don't see every day. In the distance the clatter of hooves echoed tired in the Via Francigena. The hand of the blacksmith stops beating, the frame of the weaver becomes silent, the streets of the tank only a concert ... Read full Blog post