48HourVisit.com

Planning a short visit? Check out

48HourVisit.com

, your online guide for short stays and weekend getaways.

Ad
Netherlands Travel Guide

/
Europe
/
Netherlands
/ Introduction
The Netherlands is a lively country, known for its liberal ways. One of the most densely populated in the continent of Europe, it has the pride of being the leading lights of arts and culture. It is a western European country bordered by Germany on the east, Belgium on the south and the North Sea on the north and west. The Netherlands is an amazingly flat country, with a large tract located below sea level. As such it is crisscrossed by many rivers including the Rhine, Waal and Meuse.
The Netherlands, which once upon a time was a part of glorious Roman Empire, was an important European colonial power during middle ages. It came under Nazi occupation during World War II.
Western Netherlands is the urban hub of the country. Four major cities, Amsterdam, Rotterdam, The Hague and Utrecht, are located in this part. Province of North Holland is known for beautiful beaches. Amsterdam, which is also one of the busiest tourism hubs of Europe, attracts visitors for its architectural elegance, canals, shopping experience and nightlife. It is the country's capital and its largest city. One can see traditional Dutch windmills in Kinderdijk (in South Holland Province). Utrecht, a historic city, retains its old character despite evolving as a big city with shopping malls and vibrant nightlife.
Friesland, in northern Netherlands, is famous for skating and sailing. Eastern part of the country has historic towns set in lush landscape. Nijmegen, the oldest city of the country is located in this region. Dating back to Roman era, it is believed to have been founded in 7th Century.
The River Rhine forms the natural boundary between northern and southern parts of the country. Southern Netherlands is dotted with numerous historic towns such as Breda, Tilburg and Hertogenbosch. The theme park of Efteling, located in North-Brabant Province of the country, is the largest in Netherlands and a major tourist attraction. The Province of Zeeland, consisting of islands and peninsulas, is known for its breathtaking landscape.
The Netherlands has produced famous painters like Rembrandt van Rijn, Johannes Vermeer, Jan Steen, Jacob van Ruysdael, Vincent van Gogh and Piet Mondriaan. Works of these old masters, in many museums and art galleries of Amsterdam, still continue to enlighten people. The Masterpieces of Rijksmuseum, one of the most popular museums of Amsterdam, provides a unique opportunity to see the immortal works of art that defined the Golden Age of The Netherlands.
Netherlands Traveler Advice
User blogs: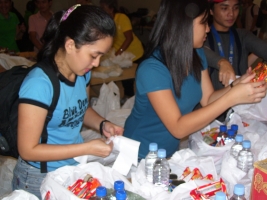 Volunteering for typhoon Ketsana victims
"There's nothing stronger than the heart of a volunteer," says a general in the movie Pearl Harbor. True enough, typhoon Ondoy (internationally nicknamed Ketsana) may have proven its might by destroying hundreds of lives and hundreds more in houses and properties, yet this monster-of-a-calamity did not win in devastating the faith and Good Samaritan-spirit of thousands of men and ... Read full Blog post
San Gimignano and San Pellegrino
Night falls on the flourishing and industrious San Gimignano, its 72 towers stand on the low roofs of the houses lit by the moon. This is not a luxury travel spot but is something you don't see every day. In the distance the clatter of hooves echoed tired in the Via Francigena. The hand of the blacksmith stops beating, the frame of the weaver becomes silent, the streets of the tank only a concert ... Read full Blog post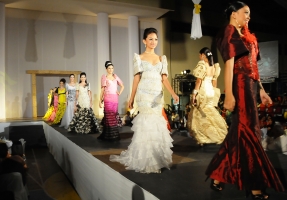 Pinukpok Fashion show in Legaspi Albay, Philippines
The Philippine Terno and the Barong, the graceful Filipino formal dress and male wear that has been around since the turn of the century, has never really lost its place as chic formal or evening wear as local couture houses and yound new Bicol fashion designers like Klang Arispe andDanny Clint have done much to make ethnic handloomed fabrics like abaca, have single handedly kept alive the province's ... Read full Blog post