48HourVisit.com

Planning a short visit? Check out

48HourVisit.com

, your online guide for short stays and weekend getaways.

Ad
Christened as the "Land of God Made in Anger," the "Land of Stark Contrast" and the "Ageless Land" the real Namibia never fails to baffle and astonish travelers from all corners of the world. Owing to some world class game reserves, parklands, deserts, ancient villages and a staggeringly diverse and abundant and exotic wildlife, visitors getting to this side of the Black Continent are sure to be rewarded with promising sights and sounds of Namibia.
Auspiciously tucked between the arid Kalahari Desert and the rim of South Atlantic, Namibia has always held a certain kind of spell that makes it appear so tempting to an outside observer. Those who can't wait to have a trancelike experience can start exploring the vastness of Sossusvlei dunes which are famous as the highest sand dunes in the world. The overall appeal of Sossusvlei lies in the perfectly carved appearance of its dunes which is classified as an example of a "surreal" landscape.
In addition, Namibia offers a getaway to escape the clamor of the city for here the emptiness is valued and solitude is bliss. Just by immersing in the legendary Skeleton Coast or visiting a village of the Himba women in Kaokoland who speak the garrulous Khoisan, one can surely get the feeling that Namibia is worth a visit.
Namibia, however, is not an easy-breezy country to traverse. Before one can have a firsthand experience of trekking the Fish River Canyon Rock or rummaging the wilderness of Etosha National Park one should have an ounce of patience and energy to navigate the long and winding routes to every destination that one might want to visit.
Despite the hustle and possible annoyances along the way, visitors can enjoy a variety of things to do once they get into the spot. Here they are free to rummage the wildlife reserves of Khaudom and Waterberg Plateau Park, experience a camel or a donkey ride to the rambling Namib-Naukluft Park in Western Namibia, or try a horseback ride in Sesriem Canyon, or a day trip to see the bizarre river valleys of Damaraland and its rock engravings. A daring hike to the Brandberg Mountains (the highest in the country) or an attempt to conquer the swells of the Swakopmund (a notable sanctuary of beach lovers and surfers) can also be breathtaking. In fact, the list is endless, and that is the uniqueness of Namibia.
Namibia Landmarks:
User blogs:
What to see in Sydney, Australia
Sydney is a beautiful and livable city and is one of the most famous and representative in Australia. It 's definitely the cultural capital, although the administrative capital is the nearby Canberra. Despite his poor beginnings as a British penal colony, now Sydney has a diverse population that seems to live quite well by its variety. This city has many hotels to choose from. Pick up one that has ... Read full Blog post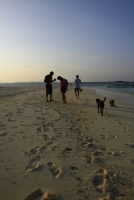 A trip to Siargao
Seeing people that are "living their dream" is always inspirational, it looks so rewarding and peaceful, breaking from the chains of conformism, doing what you always dreamt to do since you were a kid, it doesn't have to make you huge loads of money or bring you world fame just a feeling of self fulfillment, last time I checked, you can't put a price tag on that one. In Siargao ... Read full Blog post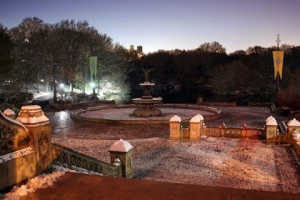 Some of the best natural parks in the US
The natural parks of the United States are very different from what we are used to seeing in the rest of the world and in most travel blogs and travel news. Large, spectacular and complete, without a doubt a very preferred destination for holidays by the Americans. There are 58 National Parks in the U.S. well preserved and operated by the Federal National Park Service. Besides these you can ... Read full Blog post
San Gimignano and San Pellegrino
Night falls on the flourishing and industrious San Gimignano, its 72 towers stand on the low roofs of the houses lit by the moon. This is not a luxury travel spot but is something you don't see every day. In the distance the clatter of hooves echoed tired in the Via Francigena. The hand of the blacksmith stops beating, the frame of the weaver becomes silent, the streets of the tank only a concert ... Read full Blog post