48HourVisit.com

Planning a short visit? Check out

48HourVisit.com

, your online guide for short stays and weekend getaways.

Ad

The Glossary

Lumo - "larger markets where farmers and merchants sell and trade their goods."
Africa Travel Guide

/
Africa
/ Introduction
Africa is not just the world's second largest continent but also the world's least explored continent until recent times. It is surrounded by the Mediterranean Sea to the north and the Suez Canal and the Red Sea to the northeast. The Indian Ocean and the Atlantic Ocean are towards Africa's southeast and west direction respectively. This mighty continent offers over 50 countries where you can find an endless variety of topography, people, beauty and charm. Use this opportunity to explore and study the deep connections with our past ancestors and the very origin of all human life. Also let the rawness and wild power of nature to enthrall you.
Allow Morocco's regal cities to sway you by going back to their glorious past. Tangier will charm you with its history while Rabat will offer you a glimpse of the Royal Palace in its most majestic glory. Meknes offers you a visit to the tomb of Sultan Moulay Ismail, a key historical figure in this city. Fez deserves a view as it is one of the oldest medieval cities in the world. It is a UNESCO World Heritage site too. Lastly Marrakech with its famous markets will provide bargains of all kinds on all types of merchandise.
A visit to the Liwonde National Park in Malawi will offer you a rare encounter with elephants, crocodiles and hippos. For the faint hearted, a meeting with antelopes and zebras is guaranteed.
A visit to Grand Baie in Mauritius is a must if you want to unwind by taking part in water skiing, wind surfing and sailing in the cool blue virgin waters found here. Party animals can have a nice time out here too as it has a rocking night life. Flacq is another place in Mauritius which offers beaches of the highest order to tantalize your senses.
Fish lovers can explore the Lake Malawi National Park. It is truly awesome and will offer a chance for your kids to experience the fun of observing the largest number of fish species found in a single lake anywhere in the world. If cheetahs are the kinds of cats which fascinate you, then you should definitely visit the Etosha National Park in Namibia to observe these graceful beasts in their natural surroundings. In short Africa has everything that anyone can look forward to it's a whole new world full of exotic surprises in this wonderful continent.
Africa Landmarks:
Africa Traveler Advice
Africa photography

Everything started in Africa. the first human being by
Barak

it is beautiful to see people walk holding hands in Africa by
Barak

Naser ate some of Farah's food. Part of the African hospitality by
Barak

Itay ented an apartment. this is the contract. life is simple in Africa by
Barak
User blogs:
What to see in Sydney, Australia
Sydney is a beautiful and livable city and is one of the most famous and representative in Australia. It 's definitely the cultural capital, although the administrative capital is the nearby Canberra. Despite his poor beginnings as a British penal colony, now Sydney has a diverse population that seems to live quite well by its variety. This city has many hotels to choose from. Pick up one that has ... Read full Blog post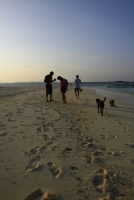 A trip to Siargao
Seeing people that are "living their dream" is always inspirational, it looks so rewarding and peaceful, breaking from the chains of conformism, doing what you always dreamt to do since you were a kid, it doesn't have to make you huge loads of money or bring you world fame just a feeling of self fulfillment, last time I checked, you can't put a price tag on that one. In Siargao ... Read full Blog post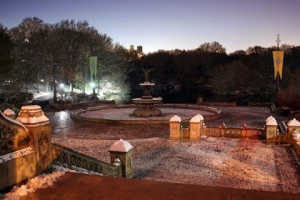 Some of the best natural parks in the US
The natural parks of the United States are very different from what we are used to seeing in the rest of the world and in most travel blogs and travel news. Large, spectacular and complete, without a doubt a very preferred destination for holidays by the Americans. There are 58 National Parks in the U.S. well preserved and operated by the Federal National Park Service. Besides these you can ... Read full Blog post
San Gimignano and San Pellegrino
Night falls on the flourishing and industrious San Gimignano, its 72 towers stand on the low roofs of the houses lit by the moon. This is not a luxury travel spot but is something you don't see every day. In the distance the clatter of hooves echoed tired in the Via Francigena. The hand of the blacksmith stops beating, the frame of the weaver becomes silent, the streets of the tank only a concert ... Read full Blog post