48HourVisit.com

Planning a short visit? Check out

48HourVisit.com

, your online guide for short stays and weekend getaways.

Ad

The Glossary

boom-booms - "motorboats"
Marshall Island Travel Guide

/
South Pacific
/
Marshall Island
/ Introduction
A rich history involving human sacrifice, canoe-building, and nuclear testing has led to what is now known as "Marshall Islands." Home to Bikini Atoll, the site of the biggest hydrogen bomb test ever conducted by humankind, the reefs and atolls group of Marshall Islands is now an adventure hotspot for World War II diving . This Melanesian nation is halfway between Australia and Hawaii in the Pacific Ocean. It boasts of two major atolls: the westernized tropical capital, Majuro, and Kwajalein, which is leased to the US army for missile testing and therefore, virtually closed to visitors except to scholars of military history. Ever since Spanish explorer Alonso de Salazar spotted the islands in 1526 and 17th-century British Captain John Charles Marshall lent his surname to the islands, the Marshallese have retained the reputation of being expert navigators, fishers, and canoe-builders. Their annual sailing contest called proa is a major tourist attraction especially because it is during this that they cross the seas using only stars and stick-and-shell charts as guide. In a similar fashion, travelers can sample the Marshallese outrigger canoe at the Majuro Lagoon and the white-sand Laura Beach in Majuro. Some islanders still use the korkor (canoe) in their frequent jambos (picnics), but boom-booms (motorboats) are also gaining popularity. For those in a hurry, Majuro's international and domestic flights also come in handy, albeit the frequent delays.Although 20 nuclear weapons were blasted in Bikini Atoll, scientists attest that it is now safe to walk on the islands. It is also reported to be safe to dive into its waters where large sharks and sunken WWII vessels test the divers' adventurous spirit. Marine life and wrecks are also the attractions of Wake Island, where large birds were hunted in lieu of the natives who were sacrificed to the chiefs. The tribal chiefs used to practice tattooing using human bones as the pen. Considered as the finest weavers in Micronesia, the Marshallese women craft fans, mats, necklaces and bags out of dyed maan (pandanus) and kimej (coco palm) leaves. English is widely-spoken in the flower-dressed communities, where the Marshallese continue to live in family compounds. The people's faces show imprints of the nations that had conquered them in the now distant past—the British, Japanese, Americans, Spanish, and Germans. Shellfish, cassava and coconut are their sources of sustenance.
Marshall Island Traveler Advice
User blogs:
What to see in Sydney, Australia
Sydney is a beautiful and livable city and is one of the most famous and representative in Australia. It 's definitely the cultural capital, although the administrative capital is the nearby Canberra. Despite his poor beginnings as a British penal colony, now Sydney has a diverse population that seems to live quite well by its variety. This city has many hotels to choose from. Pick up one that has ... Read full Blog post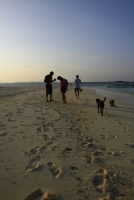 A trip to Siargao
Seeing people that are "living their dream" is always inspirational, it looks so rewarding and peaceful, breaking from the chains of conformism, doing what you always dreamt to do since you were a kid, it doesn't have to make you huge loads of money or bring you world fame just a feeling of self fulfillment, last time I checked, you can't put a price tag on that one. In Siargao ... Read full Blog post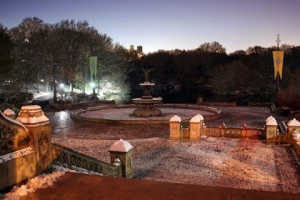 Some of the best natural parks in the US
The natural parks of the United States are very different from what we are used to seeing in the rest of the world and in most travel blogs and travel news. Large, spectacular and complete, without a doubt a very preferred destination for holidays by the Americans. There are 58 National Parks in the U.S. well preserved and operated by the Federal National Park Service. Besides these you can ... Read full Blog post
San Gimignano and San Pellegrino
Night falls on the flourishing and industrious San Gimignano, its 72 towers stand on the low roofs of the houses lit by the moon. This is not a luxury travel spot but is something you don't see every day. In the distance the clatter of hooves echoed tired in the Via Francigena. The hand of the blacksmith stops beating, the frame of the weaver becomes silent, the streets of the tank only a concert ... Read full Blog post