48HourVisit.com

Planning a short visit? Check out

48HourVisit.com

, your online guide for short stays and weekend getaways.

Ad
In the vast, beautiful continent of Africa, there are fantastic lands to be explored and seen. Zimbabwe, a landlocked country in the south, is one of them. From exquisite mountains to captivating savannahs, the wild, untamed Africa is a fresh delight to even the most seasoned tourists. It is bordered clockwise by South Africa, Zambia and Mozambique. The River Zambezi forms the north-western boundary with Zambia, featuring landmarks like Victoria Falls and Lake Harare. People have lived here since time immemorial amidst mountains and rivers. In fact, Zimbabwe, or the 'House of Stone', derives its name from the archaeological remains of the stone-city capital of the vast, ancient Monomotapa Empire. The 20th century saw Zimbabwe being colonized by the British, followed by political upheavals that continue till date.
The terrain is mainly plateau intersected by rivers Runde, Save and Mazoe. The rivers cut through this highland to form picturesque valleys and waterfalls. The famed Victoria Falls on the river Zambezi presents the largest curtain of falling water on earth, when in flood between February and April. Not far away is the Lake Kariba, a hotspot for picnickers and wildlife enthusiasts. African wildlife can be viewed here in its element. Moving east, one is rewarded with heavenly views of the cloud-topped mountains of the Eastern Highlands. It is here on the Mozambique border that the Inyangani rises in splendor to 2600 meters. Hikers adore this region and throng its capital Mutare and the village of Chimanimani.
Scattered over the breadth of Zimbabwe's beauty-soaked territory are remnants of the stone cities built in the 15th century. Great Zimbabwe is the most famous among these. South-west of Bulawayo, lies Matopo - a natural museum of exquisite rock formations. The area features rocks standing at unearthly angles, having been carved by centuries of winds that scooped the sand particles from them. Exotic reptiles and antelopes can be seen at this picnic spot. One can get around in buses (between cities) and minibus taxis (in cities). Still, hitchhiking remains the best option given the fuel crisis and a weak currency.
Zimbabwean hospitality has not been affected much by the reigning poverty and shortages. With general safety precautions the game reserves, safari tours and city rides are very enjoyable.
User blogs:
What to see in Sydney, Australia
Sydney is a beautiful and livable city and is one of the most famous and representative in Australia. It 's definitely the cultural capital, although the administrative capital is the nearby Canberra. Despite his poor beginnings as a British penal colony, now Sydney has a diverse population that seems to live quite well by its variety. This city has many hotels to choose from. Pick up one that has ... Read full Blog post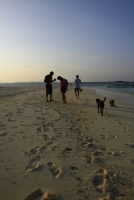 A trip to Siargao
Seeing people that are "living their dream" is always inspirational, it looks so rewarding and peaceful, breaking from the chains of conformism, doing what you always dreamt to do since you were a kid, it doesn't have to make you huge loads of money or bring you world fame just a feeling of self fulfillment, last time I checked, you can't put a price tag on that one. In Siargao ... Read full Blog post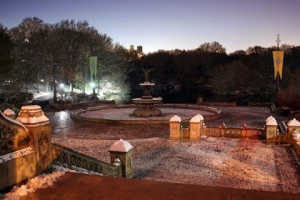 Some of the best natural parks in the US
The natural parks of the United States are very different from what we are used to seeing in the rest of the world and in most travel blogs and travel news. Large, spectacular and complete, without a doubt a very preferred destination for holidays by the Americans. There are 58 National Parks in the U.S. well preserved and operated by the Federal National Park Service. Besides these you can ... Read full Blog post
San Gimignano and San Pellegrino
Night falls on the flourishing and industrious San Gimignano, its 72 towers stand on the low roofs of the houses lit by the moon. This is not a luxury travel spot but is something you don't see every day. In the distance the clatter of hooves echoed tired in the Via Francigena. The hand of the blacksmith stops beating, the frame of the weaver becomes silent, the streets of the tank only a concert ... Read full Blog post