48HourVisit.com

Planning a short visit? Check out

48HourVisit.com

, your online guide for short stays and weekend getaways.

Ad
Micronesia Travel Guide

/
South Pacific
/
Micronesia
/ Introduction
Often called Micronesia, the Federated States of Micronesia is a Pacific paradise north of Papua New Guinea. This culture-rich sovereign state is in free association with the United States. It is one of the safest places on earth due to its very low crime rate, however you are likely to get wet since it is also considered as the wettest place on earth, it rains almost every day. Micronesia's four states, Kosrae, Pohnpei, Chuuk and Yap, passed through colonial hands, but their distinct lifestyles have stayed as colorful as the corals underneath their crystal-blue waters.
Fondly dubbed "Venice of the Pacific" for its canals that connect artificial islands, Nan Madol is Pohnpei's ancient stone city used as the seat of the Saudeleur dynasty, recognized for its unique megalithic architecture and supposed "black magic." Pohnpei retains its system of chiefs and clan titles. It is home to mangrove forests, dive sites and WWII leftovers.
Notable for its beautiful manta rays, Yap Island is bank to Rai or gigantic stone money up to eight feet in height. As the currency, rais are brought as far as to Papua New Guinea. Approximately 6,500 of them are scattered in Yap. Hailed as one of the world's best aquatic explorations, Chuuk's virgin reefs and underwater WWII museum are eye candies for divers and snorkelers. In Kosrae, Pacific myths come alive in ancient peoples' ruins like Lelu and the temple of Goddess of Breadfruit Sinlaku.
Food sharing is important for Micronesians, and their meals are served with starches, fish, chicken, fruits, and turtles. Pork and beef are usually reserved for feasts, as accompanied by sakau or pepper root drink. The best time to visit is from January to November to avoid the dangerous typhoon season. All states have their own ports, while Yap and Pohnpei have island-hopper flights from Honolulu, Guam and Manila. Travelers need a driver's license to hire cars, but there are also inexpensive taxis everywhere. Wood carvings, woven baskets and wall hangings with shell and wood decors are some of the exotic purchases you can make from the markets.
User blogs:
What to see in Sydney, Australia
Sydney is a beautiful and livable city and is one of the most famous and representative in Australia. It 's definitely the cultural capital, although the administrative capital is the nearby Canberra. Despite his poor beginnings as a British penal colony, now Sydney has a diverse population that seems to live quite well by its variety. This city has many hotels to choose from. Pick up one that has ... Read full Blog post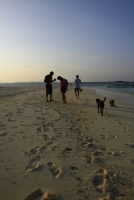 A trip to Siargao
Seeing people that are "living their dream" is always inspirational, it looks so rewarding and peaceful, breaking from the chains of conformism, doing what you always dreamt to do since you were a kid, it doesn't have to make you huge loads of money or bring you world fame just a feeling of self fulfillment, last time I checked, you can't put a price tag on that one. In Siargao ... Read full Blog post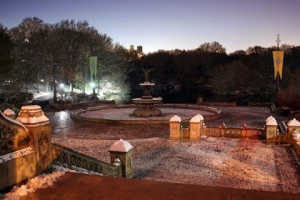 Some of the best natural parks in the US
The natural parks of the United States are very different from what we are used to seeing in the rest of the world and in most travel blogs and travel news. Large, spectacular and complete, without a doubt a very preferred destination for holidays by the Americans. There are 58 National Parks in the U.S. well preserved and operated by the Federal National Park Service. Besides these you can ... Read full Blog post
San Gimignano and San Pellegrino
Night falls on the flourishing and industrious San Gimignano, its 72 towers stand on the low roofs of the houses lit by the moon. This is not a luxury travel spot but is something you don't see every day. In the distance the clatter of hooves echoed tired in the Via Francigena. The hand of the blacksmith stops beating, the frame of the weaver becomes silent, the streets of the tank only a concert ... Read full Blog post