48HourVisit.com

Planning a short visit? Check out

48HourVisit.com

, your online guide for short stays and weekend getaways.

Ad
Mexico Travel Guide

/
Central America
/
Mexico
/ Introduction
Much like a revolutionary once said "Viva Mexico" as a rallying cry for defeating colonialism, the term is also apt for describing Mexico as a tourist destination. Blessed with an intoxicating combination of vibrant culture, historical heritage (Mayan archaeological sites and colonial architecture), scenic beaches (Cancun), and a rugged landscape (Eje Volcanico Range), the country has captured the imagination of people from all over the world. Some 22.6 million tourists visit it every year, making it the 7th most popular destination in the world.
Mexico occupies much of the bottom half of the North American continent. At almost two million square kilometers in area, it is the 14th largest independent nation in the world. And it has an economy to match its size: its 1.5 trillion USD annual GDP ranks 11th in the world, buoyed by its industrial and tourism sectors. However, the wealth is not really distributed equally, and the country is still plagued by its notorious drug cartels.
Maracas, Tacos, and More
What stands out in Mexico is perhaps its incredible culture and historical heritage. This country has a collection of 29 UNESCO World Heritage Sites - more than any other nation in the Americas. Not to mention that it has been a territory for numerous ancient civilizations, notably the Maya, Aztec, Teotihuacan, Olmec, and Zapotec. All of these had flourished nearly 4,000 years before the Europeans first arrived, and one can find various traces of these empires today (in Teotihuacan, Oaxaca, and Palenque).
The Spanish colonists arrived in Mexico by the 16th century, led by the famed Hernando Cortes. Though its independence had long been achieved in 1810, the foreign influence has survived up to this day - the country is one of the largest Spanish-speaking and Roman Catholic nations. Its cuisine, on the other hand, fuses pre-Colombian and colonial influences, resulting in unique delicacies that are popular around the world (tacos, burritos, tamales).
The Mexican Experience
Apart from culture excursions, the Mexican experience also includes exploring the country's rugged landscape. Featuring extensive coastlines borne out of being bounded by the Caribbean Sea, Gulf of Mexico, and the Pacific Ocean, as well as valleys and mountains in the middle, it is definitely a paradise for the adrenaline, beach, and nature junkies.
The country is home to some 200,000 different animal and plant species, which can be discovered at the various nature reserves scattered throughout the land. Swimming and water sporting are at a premium at the Yucatan Peninsula, while trekkers and mountain climbers can try scaling the peaks at the Eje Volcanico mountain range.
Mexico photography
User blogs:
What to see in Sydney, Australia
Sydney is a beautiful and livable city and is one of the most famous and representative in Australia. It 's definitely the cultural capital, although the administrative capital is the nearby Canberra. Despite his poor beginnings as a British penal colony, now Sydney has a diverse population that seems to live quite well by its variety. This city has many hotels to choose from. Pick up one that has ... Read full Blog post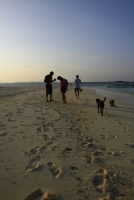 A trip to Siargao
Seeing people that are "living their dream" is always inspirational, it looks so rewarding and peaceful, breaking from the chains of conformism, doing what you always dreamt to do since you were a kid, it doesn't have to make you huge loads of money or bring you world fame just a feeling of self fulfillment, last time I checked, you can't put a price tag on that one. In Siargao ... Read full Blog post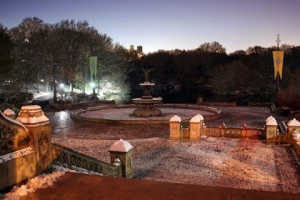 Some of the best natural parks in the US
The natural parks of the United States are very different from what we are used to seeing in the rest of the world and in most travel blogs and travel news. Large, spectacular and complete, without a doubt a very preferred destination for holidays by the Americans. There are 58 National Parks in the U.S. well preserved and operated by the Federal National Park Service. Besides these you can ... Read full Blog post
San Gimignano and San Pellegrino
Night falls on the flourishing and industrious San Gimignano, its 72 towers stand on the low roofs of the houses lit by the moon. This is not a luxury travel spot but is something you don't see every day. In the distance the clatter of hooves echoed tired in the Via Francigena. The hand of the blacksmith stops beating, the frame of the weaver becomes silent, the streets of the tank only a concert ... Read full Blog post