48HourVisit.com

Planning a short visit? Check out

48HourVisit.com

, your online guide for short stays and weekend getaways.

Ad

The Glossary

Wadi - "a dried up riverbed found in the mountain valleys."
Jordan Travel Guide

/
Middle East
/
Jordan
/ Introduction
Nestled in the Middle East, Jordan is the land of the Sunni Muslims. Unlike its neighboring Gulf countries, the country is devoid of oil and has few natural resources but its resplendent sites more than make up for what it lacks. Petra of the Nabatean City-a UNESCO World Heritage Site-stands most resplendent among them, once serving as a rose-colored city carved and hewn from stone. Amman, on the other hand, is one of the most culturally diverse and the most progressive societies in the region.
Other interesting sites include the Al-Deir Monastery that stands atop a mountain, greeting tourists with its huge façade. The imposing Roman amphitheater in central Amman, capital of Jordan, was built under Emperor Antoninus Pius. Flanking the amphitheater is an odeon or a small theater which has been restored and is occasionally used for concerts and theatrical productions.
One can freely navigate the path that leads to the Rakabat Canyon and discover its mesmerizing rock-formation or float in the glinting water of the Dead Sea, deep in the Jordan Valley. The calming nature of the landscape exudes a surreal experience that seems to dispel one's worries. One can also commune with nature and mingle with the migratory birds as one uncovers the Azraq Wetland Reserve. For years, its marshes provide a permanent breeding place to all sorts for wildlife.
Jordan's many charms include its timeless appeal. On the granite cliffs and the arid region of Wadi Rum, Bedouin women herd flock of sheep and goats. The Roman ruins in Jerash, mistakenly referred to as the Pompeii of the Middle East (it was never buried by a volcano), are some of the largest in the region. On the outskirts of North Jordan is the hill town of Ajlun where a massive ruin of the 12th century castle, known today as the Ajlun Castle, is found.
Jordan is a constitutional monarchy led by King Abdullah bin Al-Hussein. The late king Hussein was known as the father of modern Jordan. Its history stretches back through antiquity, and the remnants of that distant past can still be seen some its remarkable locations. Nowadays, Jordan is a moderate nation and a hub of trade and communication within its Middle East neighbors.
Whether a king or a commoner, one can have a taste of falafel (the local version of sandwich of pita bread and tahini) or the national dish mansaf (a crepe-like bread with sun-dried yogurt and chunks of lamb).
Jordan Landmarks:
Jordan Traveler Advice
Jordan photography

Good morning sunshine by
Communitriper
User blogs:
What to see in Sydney, Australia
Sydney is a beautiful and livable city and is one of the most famous and representative in Australia. It 's definitely the cultural capital, although the administrative capital is the nearby Canberra. Despite his poor beginnings as a British penal colony, now Sydney has a diverse population that seems to live quite well by its variety. This city has many hotels to choose from. Pick up one that has ... Read full Blog post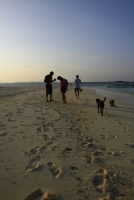 A trip to Siargao
Seeing people that are "living their dream" is always inspirational, it looks so rewarding and peaceful, breaking from the chains of conformism, doing what you always dreamt to do since you were a kid, it doesn't have to make you huge loads of money or bring you world fame just a feeling of self fulfillment, last time I checked, you can't put a price tag on that one. In Siargao ... Read full Blog post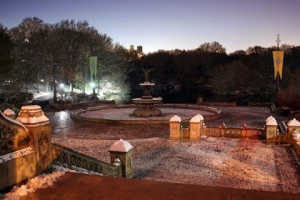 Some of the best natural parks in the US
The natural parks of the United States are very different from what we are used to seeing in the rest of the world and in most travel blogs and travel news. Large, spectacular and complete, without a doubt a very preferred destination for holidays by the Americans. There are 58 National Parks in the U.S. well preserved and operated by the Federal National Park Service. Besides these you can ... Read full Blog post
San Gimignano and San Pellegrino
Night falls on the flourishing and industrious San Gimignano, its 72 towers stand on the low roofs of the houses lit by the moon. This is not a luxury travel spot but is something you don't see every day. In the distance the clatter of hooves echoed tired in the Via Francigena. The hand of the blacksmith stops beating, the frame of the weaver becomes silent, the streets of the tank only a concert ... Read full Blog post