48HourVisit.com

Planning a short visit? Check out

48HourVisit.com

, your online guide for short stays and weekend getaways.

Ad
Oman Travel Guide

/
Middle East
/
Oman
/ Introduction
Oman is an Arab country located in Middle East, on the the Arabian Peninsula's southeast coast. It is bordered by the United Arab Emirates (northwest), Saudi Arabia (west) and Yemen (southwest). The Arabian Sea forms its southern and eastern coast and the Gulf of Oman northeastern coast. Islam reached Oman during the lifetime of Prophet Muhammad. It was under Portuguese occupation from 1508, before they were driven out by local tribes in 1648. A closed and conservative society till recently, it has been successful in emerging as a progressive country under Sultan Qaboos during last three decades. Oman attracts visitors for its deserts, beaches and mountains.
Muscat, the capital of Oman, is located in the northern part of the country. It is the seat of Sultan's Palace, the most important landmark of the city. Forts of Mutrah, built on a hill, Al Jalali and Mirani, at the entrance of the city, are other important attractions of the Muscat. The 16th Century forts, built during Portuguese occupation of the country, still retain their old charms. The Oman Museum boasts of an impressive collection depicting 5000 years old history of Oman. The National Museum at Ruwi and the Sultan's Armed Forces Museum at the Bait al-Falaj fort are other popular museums of the city.
Salalah, Oman's second most important city located in the southern part of the country, houses the ruins of Al-Balid. It is the site of 11th Century town, Zafar, which was a busy trading port. Some of the best beaches of Oman are also nearby from this city.
With a coastline of 1700 kilometers, Oman has some of the most beautiful beaches in the region. Shell Beach, known for exotic shells, starfish and crabs, Qurum Beach, excellent for jet skiing, Bandar Jissah, popular for snorkeling and Marjan Beach, also a snorkeling paradise, are the most visited beach destinations in Muscat capital region. For those who are looking for some adventure, a visit to some of the many wadis of Oman is a must. Wadis are dried up riverbeds in the mountain valleys. Wadi Bani Khalid, in Sharqiyah region, is outlandish with caves and springs. Wadi Shab, Wadi Tiwi and Wadi Al Abyadh are equally fascinating.
Deserts of Oman offer great diversity. While rolling sand seas are found in Sharqiyah Sands, Jiddat al Harasis in central Oman has flat stony desert. Facilities for desert adventure such as camel desert safari, camping and snow boarding are available.
Oman Traveler Advice
Oman photography

Typical roman view by
Communitriper
User blogs:
What to see in Sydney, Australia
Sydney is a beautiful and livable city and is one of the most famous and representative in Australia. It 's definitely the cultural capital, although the administrative capital is the nearby Canberra. Despite his poor beginnings as a British penal colony, now Sydney has a diverse population that seems to live quite well by its variety. This city has many hotels to choose from. Pick up one that has ... Read full Blog post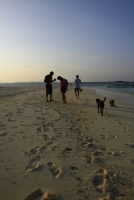 A trip to Siargao
Seeing people that are "living their dream" is always inspirational, it looks so rewarding and peaceful, breaking from the chains of conformism, doing what you always dreamt to do since you were a kid, it doesn't have to make you huge loads of money or bring you world fame just a feeling of self fulfillment, last time I checked, you can't put a price tag on that one. In Siargao ... Read full Blog post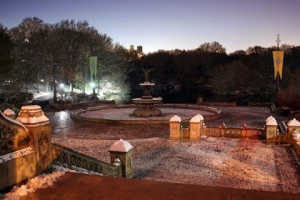 Some of the best natural parks in the US
The natural parks of the United States are very different from what we are used to seeing in the rest of the world and in most travel blogs and travel news. Large, spectacular and complete, without a doubt a very preferred destination for holidays by the Americans. There are 58 National Parks in the U.S. well preserved and operated by the Federal National Park Service. Besides these you can ... Read full Blog post
San Gimignano and San Pellegrino
Night falls on the flourishing and industrious San Gimignano, its 72 towers stand on the low roofs of the houses lit by the moon. This is not a luxury travel spot but is something you don't see every day. In the distance the clatter of hooves echoed tired in the Via Francigena. The hand of the blacksmith stops beating, the frame of the weaver becomes silent, the streets of the tank only a concert ... Read full Blog post