48HourVisit.com

Planning a short visit? Check out

48HourVisit.com

, your online guide for short stays and weekend getaways.

Ad
The Mediterranean has seen a lot of activity in history. Ancient civilizations and all major religions trod its waters to spread and protect their message. In the middle of the trade routes to Europe, Africa and Asia lies Malta - an island nation of small size. In the shadow of Sicily, this archipelago of three inhabited islands is reminiscent of numerous struggles. Its strategic location and favourable harbour conditions made it a sought-after piece of land in the eyes of its numerous settlers.
From the ancient Greeks to the modern colonialists like the French and British, many sea-farers including the Arabs and the Crusaders, tried to rule it. It peaked with arrival of the Knights Hospitallers who set up charitable infirmaries. The failed Ottoman siege of 1565, accession to Napoleon in 1798 and possession by Great Britain mark the power shifts in its history.
The fact that Malta has been civilized for ages is attested by the still-standing temples of Hagar Qim and Mnajdra that date back to the Neolithic era. These structures from the 4th millennium B.C. stand on the cliffside of South Malta. Another reminder of its history is Clapham Junction where the bedrock bears ruts formed by wagons and carts in the past. Fortifications enclose the three historic cities of Birgu, Isla and Bormla in the Cottonera cluster.
Mdina and Rabat too house ancient catacombs and villas. Among the hills, one can explore the Blue Grotto in Southern Malta. This series of seven caves and inlets is renowned for its amazing rock formations and azure waters. They can be accessed by small traditional boats from the south coast. If you tire of the rocks, head for the sands. The best beaches are at Mellieha, Golden Bay. Its cousin Long Steps Bay is beautiful as well.
Modes of transport include the affordable buses, boats and bikes. It is advisable to explore small countries like Malta on bike as it gives one the much-needed flexibility and time for oneself. A trip to the fishing village of Marsaxlokk enables you to taste typical Maltese cuisine consisting of fish and vegetable. Lampuki is a dolphin fish dish that is prepared in late summers. Vegetable ensembles like Soppa ta'l-armla and Arjoli are simple yet a true ambassador of Malta. On a full-stomach, you are ready for shopping and partying in the cities of Sliema, Marsaskala and Saint Julians.
User blogs:
What to see in Sydney, Australia
Sydney is a beautiful and livable city and is one of the most famous and representative in Australia. It 's definitely the cultural capital, although the administrative capital is the nearby Canberra. Despite his poor beginnings as a British penal colony, now Sydney has a diverse population that seems to live quite well by its variety. This city has many hotels to choose from. Pick up one that has ... Read full Blog post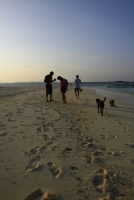 A trip to Siargao
Seeing people that are "living their dream" is always inspirational, it looks so rewarding and peaceful, breaking from the chains of conformism, doing what you always dreamt to do since you were a kid, it doesn't have to make you huge loads of money or bring you world fame just a feeling of self fulfillment, last time I checked, you can't put a price tag on that one. In Siargao ... Read full Blog post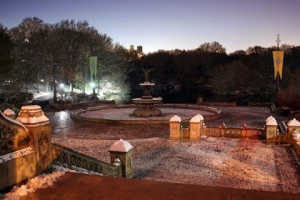 Some of the best natural parks in the US
The natural parks of the United States are very different from what we are used to seeing in the rest of the world and in most travel blogs and travel news. Large, spectacular and complete, without a doubt a very preferred destination for holidays by the Americans. There are 58 National Parks in the U.S. well preserved and operated by the Federal National Park Service. Besides these you can ... Read full Blog post
San Gimignano and San Pellegrino
Night falls on the flourishing and industrious San Gimignano, its 72 towers stand on the low roofs of the houses lit by the moon. This is not a luxury travel spot but is something you don't see every day. In the distance the clatter of hooves echoed tired in the Via Francigena. The hand of the blacksmith stops beating, the frame of the weaver becomes silent, the streets of the tank only a concert ... Read full Blog post