48HourVisit.com

Planning a short visit? Check out

48HourVisit.com

, your online guide for short stays and weekend getaways.

Ad
Of the many treasures that Europe hordes, perhaps the beauty of the Balkans is one of the most unforgettable. Such splendor is considered to be at its prime in the hills, grasslands, lakes and the seashores of Bulgaria, a southeast European state refreshed by the serene waters of the Black Sea in the east and by Greece towards south. Romania, Serbia and Macedonia blanket it on the other two sides.
Byzantine and Ottoman culture
Bulgaria has been ruled by foreigners throughout its past. The Byzantine and Ottoman empires flourished long enough to influence the culture. The country's struggle for independence in the 19th century made it the home of intellectual icons in the freedom movement like Rakovsky, Levski and Hristo Botev. Irrespective of its affiliation, communist or otherwise, pleasure resorts have always thrived along the Black Sea coast.
Historic landmarks and settlements
Though Bulgaria bled during the brutal Balkan wars and the World Wars, it is able to retain some attractions that captivate visitors. Its capital, Sofia, is a vacation hotspot with numerous points for socializing and relaxing. Scores of historic landmarks might daze the genuine sightseer. One can unwind in the warm nests of cultural extravagance on display in the streets of Sofia. The historic settlements of Rousse and Stara Zagora are virtually city-sized museums. Thousands of years of past are given a new life in the form of Sexiginta Prista Roman Castle, The Pantheon and the House of Caliopa.
World Heritage Sites
Bulgaria also celebrates horsemanship in various forms. It can be found in the form of painted wooden statues and in artwork. It is even carved into the cliff wall to form the Madara Horseman at Shumen, a World Heritage Site. Another entry in UNESCO's list is the Valley of Thracian Kings, which houses the burial tombs of Kazanlak and other rulers dating back to 5th century B.C.
Balkan cuisine
The Bulgarian gastronomy, marked by rich salads (like shopska), minced meat (in moussaka and kavarma) and native cheese (like Kashkaval and Sirene) might complete anybody's the Balkan experience.
Bulgaria Traveler Advice
User blogs:
What to see in Sydney, Australia
Sydney is a beautiful and livable city and is one of the most famous and representative in Australia. It 's definitely the cultural capital, although the administrative capital is the nearby Canberra. Despite his poor beginnings as a British penal colony, now Sydney has a diverse population that seems to live quite well by its variety. This city has many hotels to choose from. Pick up one that has ... Read full Blog post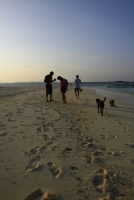 A trip to Siargao
Seeing people that are "living their dream" is always inspirational, it looks so rewarding and peaceful, breaking from the chains of conformism, doing what you always dreamt to do since you were a kid, it doesn't have to make you huge loads of money or bring you world fame just a feeling of self fulfillment, last time I checked, you can't put a price tag on that one. In Siargao ... Read full Blog post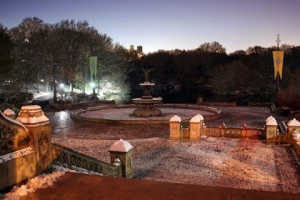 Some of the best natural parks in the US
The natural parks of the United States are very different from what we are used to seeing in the rest of the world and in most travel blogs and travel news. Large, spectacular and complete, without a doubt a very preferred destination for holidays by the Americans. There are 58 National Parks in the U.S. well preserved and operated by the Federal National Park Service. Besides these you can ... Read full Blog post
San Gimignano and San Pellegrino
Night falls on the flourishing and industrious San Gimignano, its 72 towers stand on the low roofs of the houses lit by the moon. This is not a luxury travel spot but is something you don't see every day. In the distance the clatter of hooves echoed tired in the Via Francigena. The hand of the blacksmith stops beating, the frame of the weaver becomes silent, the streets of the tank only a concert ... Read full Blog post