48HourVisit.com

Planning a short visit? Check out

48HourVisit.com

, your online guide for short stays and weekend getaways.

Ad
Clipperton Island Travel Guide

/
Central America
/
Clipperton Island
/ Introduction
Better known as Passion Island or "Ile de la Passion" Clipperton Island was named after a famous pirate, John Clipperton, who found refuge in the island in the 18th century. Although easily missed by passing ships to the trained eye this island stands out as one of the most beautiful in this part of the continent. It was no accident that Clipperton hid in here when marauders came after him.
The remoteness of this island is a convenient sole nesting site of seabirds and being the only coral island in the Eastern Pacific, this area became an unusual assemblage's of Panamic and Indo-Pacific flora. Thousands of sea birds inhabit and pilfer the vast tracts of luscious faunas. Clipperton is a place for travelers who want to get lost in its maze of coconut palms and long stretches of white, sandy beaches.
In 1914, few people were living on the island, with a supply ship visiting every other month from Acapulco. The advent of the Mexican civil war impeded most people from inhibiting the island. It all changed later and while significant damage was done to Clipperton's resources during this short period of human habitation, the island is still considered one of the least disturbed eco-systems in the Pacific.
Frequent visitors of the island today are guano miners, ornithologist who would be most impressed by the thousands of species of seabirds, marine biologist studying land crabs living there, who just love to enjoy the solitude amidst the coconut palms occupying its thousand groves.
User blogs:
What to see in Sydney, Australia
Sydney is a beautiful and livable city and is one of the most famous and representative in Australia. It 's definitely the cultural capital, although the administrative capital is the nearby Canberra. Despite his poor beginnings as a British penal colony, now Sydney has a diverse population that seems to live quite well by its variety. This city has many hotels to choose from. Pick up one that has ... Read full Blog post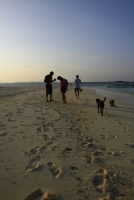 A trip to Siargao
Seeing people that are "living their dream" is always inspirational, it looks so rewarding and peaceful, breaking from the chains of conformism, doing what you always dreamt to do since you were a kid, it doesn't have to make you huge loads of money or bring you world fame just a feeling of self fulfillment, last time I checked, you can't put a price tag on that one. In Siargao ... Read full Blog post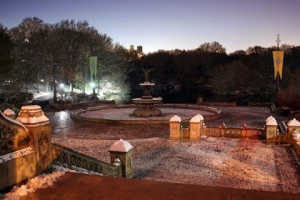 Some of the best natural parks in the US
The natural parks of the United States are very different from what we are used to seeing in the rest of the world and in most travel blogs and travel news. Large, spectacular and complete, without a doubt a very preferred destination for holidays by the Americans. There are 58 National Parks in the U.S. well preserved and operated by the Federal National Park Service. Besides these you can ... Read full Blog post
San Gimignano and San Pellegrino
Night falls on the flourishing and industrious San Gimignano, its 72 towers stand on the low roofs of the houses lit by the moon. This is not a luxury travel spot but is something you don't see every day. In the distance the clatter of hooves echoed tired in the Via Francigena. The hand of the blacksmith stops beating, the frame of the weaver becomes silent, the streets of the tank only a concert ... Read full Blog post