48HourVisit.com

Planning a short visit? Check out

48HourVisit.com

, your online guide for short stays and weekend getaways.

Ad
US Virgin Islands Travel Guide

/
Caribbean
/
US Virgin Islands
/ Introduction
U.S. Virgin Islands are often referred as 'America's Paradise'. Saint Thomas, Saint John and Saint Croix - the three main islands that constitute U.S. Virgin Islands - are surrounded by North Atlantic Ocean on the north and Caribbean Sea on the south. They form Virgin Islands archipelago together with British Virgin Islands, which lie on their west.
The islands are popular for their sea, surf, sand and sun and are important tourist attractions of America. Christopher Columbus is credited with discovering the islands in 1493. They were held by European colonial powers such as Spain, Britain, the Netherlands, France and Denmark-Norway one after the other. The Islands were purchased by the United States from Denmark in 1917.
Saint Thomas is the busiest and the most cosmopolitan of U.S. Virgin Islands. Charlotte Amalie in Saint Thomas is the Caribbeans' most popular cruise ship hub. Saint Thomas pampers its visitors with a wide choice of beaches, each having its own specialty. Magens Bay, St. Thomas' most visited beach, has calm waters and is ideal for swimming and children. Water sports opportunities include boating and kayaking.
Palm tree-lined beach of Lindberg Bay is picturesque and is perfect for relaxing. There are facilities for a range of water sports. Coki Point is an excellent beach for snorkeling. Saint Thomas is also a shoppers' paradise. One can have bird's eye view of the U.S. Virgin Island from St. Thomas Skyride, a cable car system.
Saint John is the smallest of U.S. Virgin Islands, but has the best beaches. Trunk Bay is a picturesque beach famous for its white sand and beautiful water. The beach is a popular snorkeling spot. Honeymoon Bay, featuring white sand and crystal clear water, is a quieter beach compared to Trunk Bay.
Hawknest Beach, Great Cruz Bay, Maho Bay and Salomon Beach are just some of the other beaches that Saint John offers. The island, of which a large part is covered by Virgin Islands National Park, has spectacular landscape with lush mountains and beautiful beaches. One can get a peek into Saint John's history and heritage by visiting ruins of sugar plantation sites and rock carvings.
Saint Croix is the largest of three main U.S. Virgin islands. This island is known for its historical sites, rainforest, beaches and hills. There are plantation villages of yesteryears and other sites related with with the plantation agriculture, which made Saint Croix a major sugar producing island. Colonial architecture coexists with modern buildings across towns of the islands. Palm-lined sunny beaches of Saint Croix present unmatched beauty. Protestant Cay, Mermaid Beach and Shoy's are some of the popular beaches of this island.
User blogs:
What to see in Sydney, Australia
Sydney is a beautiful and livable city and is one of the most famous and representative in Australia. It 's definitely the cultural capital, although the administrative capital is the nearby Canberra. Despite his poor beginnings as a British penal colony, now Sydney has a diverse population that seems to live quite well by its variety. This city has many hotels to choose from. Pick up one that has ... Read full Blog post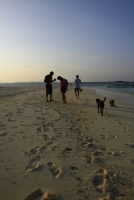 A trip to Siargao
Seeing people that are "living their dream" is always inspirational, it looks so rewarding and peaceful, breaking from the chains of conformism, doing what you always dreamt to do since you were a kid, it doesn't have to make you huge loads of money or bring you world fame just a feeling of self fulfillment, last time I checked, you can't put a price tag on that one. In Siargao ... Read full Blog post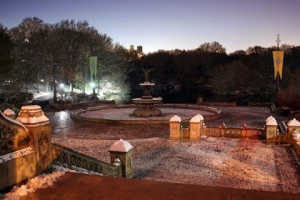 Some of the best natural parks in the US
The natural parks of the United States are very different from what we are used to seeing in the rest of the world and in most travel blogs and travel news. Large, spectacular and complete, without a doubt a very preferred destination for holidays by the Americans. There are 58 National Parks in the U.S. well preserved and operated by the Federal National Park Service. Besides these you can ... Read full Blog post
San Gimignano and San Pellegrino
Night falls on the flourishing and industrious San Gimignano, its 72 towers stand on the low roofs of the houses lit by the moon. This is not a luxury travel spot but is something you don't see every day. In the distance the clatter of hooves echoed tired in the Via Francigena. The hand of the blacksmith stops beating, the frame of the weaver becomes silent, the streets of the tank only a concert ... Read full Blog post