48HourVisit.com

Planning a short visit? Check out

48HourVisit.com

, your online guide for short stays and weekend getaways.

Ad
British Virgin Islands Travel Guide

/
Caribbean
/
British Virgin Islands
/ Introduction
Your exploration of the Caribbean should either begin or end with the British Virgin Islands (BVIs). This name is on the tongue tips of most seasoned tourists. The BVIs lie east of the US Virgin Islands, washed by the Atlantic Ocean in the north, and its constituent - the Caribbean Sea in the south. It is an archipelago of 16 inhabited and more than 43 uninhabited islands. The country is a self-governing British overseas territory. The Dutch settled here first in 1648 before conceding it to the British in 1672. It has since remained under the Crown of England.
Beaches are the mainstay in most of the flat, coral islands. The ones that are steep and volcanic in nature feature rain forests. The inhabitants enjoy a warm tropical climate without much humidity or temperature variation. Apart from the main islands of Tortola, Virgin Gorda and Jost Van Dyke, there are others like Anegada that define a perfect getaway. One can rent a boat and go voyaging among the sprinkling of outlying islands. There is nothing to worry about since there are no current and barely any tides. Moderate trade winds and absence of underwater obstructions allow one to concentrate on enjoying the journey of discovery to its fullest. And this is true for beginners as well.
Scuba diving in the waters west of Salt Island, one will stumble upon the wrecks of 'The Rhone'. It is a former steamer that sunk 140 years ago. It can be explored underwater at three points where its chunks lie. If this awakens the mariner in a traveler, one can go windsurfing to Anegada. Else, head for Apple's Bay or Josaiah for surf oriented breaks. However, if one wishes to fish, a recreational permit for the act can be secured on weekdays.
Coming back to the land, one might engage in uncovering the past in the historic villages or the museum in Road Town. The Botanical gardens and the Sage Mountain are the places to get some shade.
Sea-food forms the typical attraction of the table. Meals are perked up with lobster and a variety of fish.
User blogs:
What to see in Sydney, Australia
Sydney is a beautiful and livable city and is one of the most famous and representative in Australia. It 's definitely the cultural capital, although the administrative capital is the nearby Canberra. Despite his poor beginnings as a British penal colony, now Sydney has a diverse population that seems to live quite well by its variety. This city has many hotels to choose from. Pick up one that has ... Read full Blog post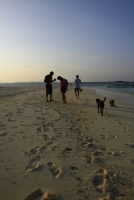 A trip to Siargao
Seeing people that are "living their dream" is always inspirational, it looks so rewarding and peaceful, breaking from the chains of conformism, doing what you always dreamt to do since you were a kid, it doesn't have to make you huge loads of money or bring you world fame just a feeling of self fulfillment, last time I checked, you can't put a price tag on that one. In Siargao ... Read full Blog post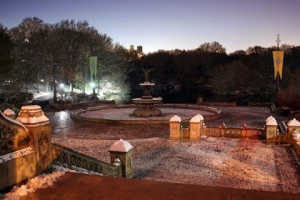 Some of the best natural parks in the US
The natural parks of the United States are very different from what we are used to seeing in the rest of the world and in most travel blogs and travel news. Large, spectacular and complete, without a doubt a very preferred destination for holidays by the Americans. There are 58 National Parks in the U.S. well preserved and operated by the Federal National Park Service. Besides these you can ... Read full Blog post
San Gimignano and San Pellegrino
Night falls on the flourishing and industrious San Gimignano, its 72 towers stand on the low roofs of the houses lit by the moon. This is not a luxury travel spot but is something you don't see every day. In the distance the clatter of hooves echoed tired in the Via Francigena. The hand of the blacksmith stops beating, the frame of the weaver becomes silent, the streets of the tank only a concert ... Read full Blog post