48HourVisit.com

Planning a short visit? Check out

48HourVisit.com

, your online guide for short stays and weekend getaways.

Ad
There are few places in the world as much destined to be a great vacation resort as Aruba. Tourism is the mainstay of this small Caribbean island of the Lesser Antilles group off the coast of Venezuela. Measuring just over 190 sq. kilometers, Aruba works up a magic among its visitors, compelling them to return here again and again. Visitors experience a dry and sunny climate here, quite in contrast with other islands of the Caribbean region. Discovered by Alonso de Ojeda, a Spanish explorer, in 1499, the island witnessed tussle for control among European colonial powers, before coming under the Dutch. At present, Aruba is a constituent of the Kingdom of the Netherlands.
Oranjestad, the island's capital, is known for colorful Dutch architecture. William III Tower and Fort Zoutman, once a Dutch fortress and now a historical museum, ruins of a pirate castle, abandoned gold mines in Bushiribana and the mountain of Hooiberg, peak of which affords a picturesque view of the Venezuelan coastline, are popular attractions of Aruba. The island has a pulsating nightlife with numerous nightclubs, casinos and hotels hosting water ballets, fire dances and discos. Mention must be made of Renaissance Marriott resort, set in a private island, offering luxurious experience in shopping, dining and night entertainment.
However, most of the people come to Aruba for its beaches. Though Aruba is a small island, it beaches have remarkable differences to suit diverse tastes. While beaches on the northern part of the island feature rugged coast, southern part of the island is known for crystal clear waters and white sands. Baby Beach with its calm waters is ideal for family with children. Arashi Beach on the northwestern tip of Aruba offers the interesting snorkeling experience. Palm Beach, Rodgers Beach and Eagle Beach are other popular beaches of Aruba. The island also offers excellent facilities for water sports including deep sea fishing, para sailing, boating, scuba diving and surfing.
There are many golf courses, which are sure to provide a memorable experience to golf lovers. Tierra del Sol, on the island's northwestern tip, is a world class golf course, which makes optimum utilization of Aruba's picturesque landscape and pleasant climate.
User blogs:
What to see in Sydney, Australia
Sydney is a beautiful and livable city and is one of the most famous and representative in Australia. It 's definitely the cultural capital, although the administrative capital is the nearby Canberra. Despite his poor beginnings as a British penal colony, now Sydney has a diverse population that seems to live quite well by its variety. This city has many hotels to choose from. Pick up one that has ... Read full Blog post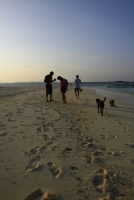 A trip to Siargao
Seeing people that are "living their dream" is always inspirational, it looks so rewarding and peaceful, breaking from the chains of conformism, doing what you always dreamt to do since you were a kid, it doesn't have to make you huge loads of money or bring you world fame just a feeling of self fulfillment, last time I checked, you can't put a price tag on that one. In Siargao ... Read full Blog post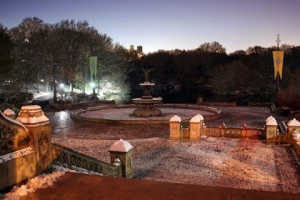 Some of the best natural parks in the US
The natural parks of the United States are very different from what we are used to seeing in the rest of the world and in most travel blogs and travel news. Large, spectacular and complete, without a doubt a very preferred destination for holidays by the Americans. There are 58 National Parks in the U.S. well preserved and operated by the Federal National Park Service. Besides these you can ... Read full Blog post
San Gimignano and San Pellegrino
Night falls on the flourishing and industrious San Gimignano, its 72 towers stand on the low roofs of the houses lit by the moon. This is not a luxury travel spot but is something you don't see every day. In the distance the clatter of hooves echoed tired in the Via Francigena. The hand of the blacksmith stops beating, the frame of the weaver becomes silent, the streets of the tank only a concert ... Read full Blog post