48HourVisit.com

Planning a short visit? Check out

48HourVisit.com

, your online guide for short stays and weekend getaways.

Ad

The Glossary

hafiz - "theologians who have memorized the entire Koran."
Turkey Travel Guide

/
Middle East
/
Turkey
/ Introduction
Turkey is a true fusion of eastern and western culture and tradition because of its strategic position in the Eurasian landmass. Tourists can get the best of both the worlds when they travel to this country of diverse attractions.
Istanbul is truly a very vast city and is going to be the European Capital of Culture in 2010. Sport lovers can catch on to the Turkish leg of the F1 Powerboat Racing championship which is held by Istanbul time to time. It also hosts the Tulip Festival. The tulips were in the past taken from Turkey to Holland and then became very famous.
Turkey is one of those few countries which have been blessed with an endless number of thermal springs. They are found throughout Anatolia. The water found in these springs can help in the treatment of digestive disorders, rheumatism, neuralgia and other ailments as the spring water contains important minerals.
You will find the replica of one of the first agrarian villages in the world, dating back to almost 7,000 B.C., in the Anatolian Civilizations Museum in Ankara. The Anatolian region will dazzle your mind with glimpses of various ancient civilizations like the Assyrians, the Lydians and the Lycians among others in a large list.
Kusadasi displays the early settlements of the Lelegians and Carians who moved from the central Anatolia around the year of 3000BC. It is also a favourite holiday destination as it offers sandy beaches and crystal clear water. This rare combination of beauty along with the old ruins gives it a rare character.
Ankara and Istanbul host international film festivals while the International Tea Festival is held at Rize. Marmaris holds an international yachting festival and The Opera and Ballet Festival are held in Antalya. These are just some of the events, fairs and festivals held in Turkey. Depending on the month of the calendar a traveler will get to experience a vast variety of the same.
There are a total of 39 national parks in Turkey, which are a great source of interest to flora and fauna lovers. An important one is the Olympos-Bey Mountains National Park in the Mediterranean region. This national park displays flora and fauna, which are either endemic or relic distributions. While the Kuscenneti National Park is famous for its prime quality wetlands in Turkey and is found in the southern zone of the Marmara region.
Turkey Landmarks:
Turkey Traveler Advice
User blogs:
What to see in Sydney, Australia
Sydney is a beautiful and livable city and is one of the most famous and representative in Australia. It 's definitely the cultural capital, although the administrative capital is the nearby Canberra. Despite his poor beginnings as a British penal colony, now Sydney has a diverse population that seems to live quite well by its variety. This city has many hotels to choose from. Pick up one that has ... Read full Blog post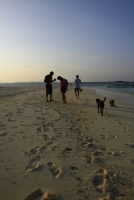 A trip to Siargao
Seeing people that are "living their dream" is always inspirational, it looks so rewarding and peaceful, breaking from the chains of conformism, doing what you always dreamt to do since you were a kid, it doesn't have to make you huge loads of money or bring you world fame just a feeling of self fulfillment, last time I checked, you can't put a price tag on that one. In Siargao ... Read full Blog post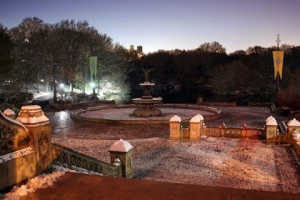 Some of the best natural parks in the US
The natural parks of the United States are very different from what we are used to seeing in the rest of the world and in most travel blogs and travel news. Large, spectacular and complete, without a doubt a very preferred destination for holidays by the Americans. There are 58 National Parks in the U.S. well preserved and operated by the Federal National Park Service. Besides these you can ... Read full Blog post
San Gimignano and San Pellegrino
Night falls on the flourishing and industrious San Gimignano, its 72 towers stand on the low roofs of the houses lit by the moon. This is not a luxury travel spot but is something you don't see every day. In the distance the clatter of hooves echoed tired in the Via Francigena. The hand of the blacksmith stops beating, the frame of the weaver becomes silent, the streets of the tank only a concert ... Read full Blog post