48HourVisit.com

Planning a short visit? Check out

48HourVisit.com

, your online guide for short stays and weekend getaways.

Ad

The Glossary

tole - "another term for chowk, the main square or intersection with a market, the focal point of directions given by maps and locals and the starting point from which to locate landmarks."
The gateway to the Himalayas and to Mt. Everest is Nepal, the world's youngest republic divided between a highly urbanized south and a mountainous north, which contains eight of the planet's 10 tallest mountains. Even if it is 800 kilometers above the sea, this small country has dozens of ethnic groups that have been united by one monarchy and by one religion, Hinduism.
Almost all Nepalese are Hindus, which is why the country is regarded as the biggest Hindu country in the world. No other nation in the planet has a bigger Hindu population than Nepal has, and this makes Nepal the world's only Hindu monarchy. For some, this may come as a surprise since Nepal is the birthplace of Buddha.
Cuisines and architecture
Although predominantly Hindu, the Gurkha or the Nepalese observe a culture that is a montage of both Hindu and Buddhist. The locals follow their own calendar system, the Bikram Sambat. They celebrate New Year in mid-April. Their festivals are a celebration of Buddhist and Hindu cuisines and traditions like shamanism, yak herding, cow worship, and eating daal bhaat (lentils and rice).
The repository of Nepal's architectural and artistic heritage is Kathmandu Valley, consists of Patan, Bhaktapur, and Kathmandu, the nation's capital and largest city with pagoda Hindu temples, highly-structured palaces ,and Buddhist stupas that signify a taste of the medieval as well as the modern.
Adventure playground
Nepal might be one of the world's poorest countries, but it is among the most popular homes for trekkers. The Himalaya range has eight of the world's highest mountains, including the tallest one, Everest. Below the mountains are lakes and a variable terrain that set the stage for world-class kayaking, whitewater rafting, bungee-jumping, mountain biking, and other adrenaline-pumping pursuits.
Nepal's oldest and most-celebrated nature reserve, Chitwan National Park, is a UNESCO World Heritage Site that enables visitors to track down rhinos and tigers on elephant back.
Nepal Landmarks:
Nepal Traveler Advice
User blogs:
What to see in Sydney, Australia
Sydney is a beautiful and livable city and is one of the most famous and representative in Australia. It 's definitely the cultural capital, although the administrative capital is the nearby Canberra. Despite his poor beginnings as a British penal colony, now Sydney has a diverse population that seems to live quite well by its variety. This city has many hotels to choose from. Pick up one that has ... Read full Blog post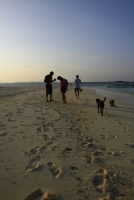 A trip to Siargao
Seeing people that are "living their dream" is always inspirational, it looks so rewarding and peaceful, breaking from the chains of conformism, doing what you always dreamt to do since you were a kid, it doesn't have to make you huge loads of money or bring you world fame just a feeling of self fulfillment, last time I checked, you can't put a price tag on that one. In Siargao ... Read full Blog post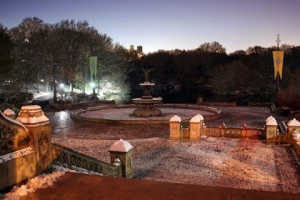 Some of the best natural parks in the US
The natural parks of the United States are very different from what we are used to seeing in the rest of the world and in most travel blogs and travel news. Large, spectacular and complete, without a doubt a very preferred destination for holidays by the Americans. There are 58 National Parks in the U.S. well preserved and operated by the Federal National Park Service. Besides these you can ... Read full Blog post
San Gimignano and San Pellegrino
Night falls on the flourishing and industrious San Gimignano, its 72 towers stand on the low roofs of the houses lit by the moon. This is not a luxury travel spot but is something you don't see every day. In the distance the clatter of hooves echoed tired in the Via Francigena. The hand of the blacksmith stops beating, the frame of the weaver becomes silent, the streets of the tank only a concert ... Read full Blog post