48HourVisit.com

Planning a short visit? Check out

48HourVisit.com

, your online guide for short stays and weekend getaways.

Ad

The Glossary

Micro - "or La Micro, transit or local buses."
Chile Travel Guide

/
South America
/
Chile
/ Introduction
Chile snakes by the western edge of South America, a narrow coastal strip separating the Andes Mountains from the Pacific Ocean. It has a length of 6, 435 kilometers, but only with an average width of roughly 175 kilometers, making it perhaps the thinnest country in the world. Ruled by the Inca Empire for most of its early history, the Spanish arrived in the 16th century and took control of the land, only relinquishing it by the 19th century.
For a while, Chile struggled, especially during the 17-year term of a military government that left some 3,000 Chileans dead and the country in financial straits. Today, though, it has risen to become one of South America's most stable and prosperous nations - mostly on the strength of its copper (35 percent of the world production) and wine (50 million liters exported yearly) industry .
Contrasting Nature
The most striking thing about Chile is its unique terrain, a byproduct of passing through numerous time zones. Chilean legend has it that when God created the world, He found that He had some leftover pieces: volcanoes, lakes, mountains, valleys, glaciers, beaches, rivers, and fjords. So, He decided to pack all the extra stuff in a remote part of the planet - the land now known as Chile.
Reflecting the legend is Chile's extreme terrains and temperature. The Atacama Desert in its northern region is considered as the driest in the world. Travel to the country's southern tip at Punta Arenas though, and the cold is comparable to that of nearby Antarctica. It is this diversity in geography that captures the imagination of tourists around the world - especially the adventurous. In fact, some two million visitors arrive at the country every year.
Gripping History
The Chile of present was molded by its long and tumultuous history. Like most of its neighbor countries, its culture has a predominantly Spanish influence, as evident in its language (Spanish) and festivals. Other European nations made their mark in other aspects, like the Germans with their Bavarian-style architecture.
However, the Chileans also have some things that are all their own.A prime example is the cueca, the country's national dance, as well as the mapuche music. Chile has also produced some of the world's most renowned literary figures, foremost of which are Pablo Neruda and Gabriela Mistral. Tourists can also meet the nation's answer to the American cowboys: the huasos. Or, more importantly, sample its seafood - considered as one of the best in the world
Chile Traveler Advice
User blogs:
What to see in Sydney, Australia
Sydney is a beautiful and livable city and is one of the most famous and representative in Australia. It 's definitely the cultural capital, although the administrative capital is the nearby Canberra. Despite his poor beginnings as a British penal colony, now Sydney has a diverse population that seems to live quite well by its variety. This city has many hotels to choose from. Pick up one that has ... Read full Blog post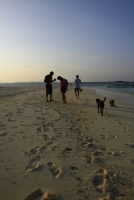 A trip to Siargao
Seeing people that are "living their dream" is always inspirational, it looks so rewarding and peaceful, breaking from the chains of conformism, doing what you always dreamt to do since you were a kid, it doesn't have to make you huge loads of money or bring you world fame just a feeling of self fulfillment, last time I checked, you can't put a price tag on that one. In Siargao ... Read full Blog post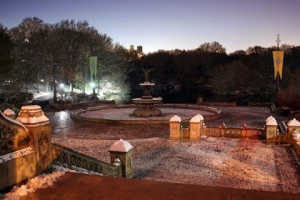 Some of the best natural parks in the US
The natural parks of the United States are very different from what we are used to seeing in the rest of the world and in most travel blogs and travel news. Large, spectacular and complete, without a doubt a very preferred destination for holidays by the Americans. There are 58 National Parks in the U.S. well preserved and operated by the Federal National Park Service. Besides these you can ... Read full Blog post
San Gimignano and San Pellegrino
Night falls on the flourishing and industrious San Gimignano, its 72 towers stand on the low roofs of the houses lit by the moon. This is not a luxury travel spot but is something you don't see every day. In the distance the clatter of hooves echoed tired in the Via Francigena. The hand of the blacksmith stops beating, the frame of the weaver becomes silent, the streets of the tank only a concert ... Read full Blog post