48HourVisit.com

Planning a short visit? Check out

48HourVisit.com

, your online guide for short stays and weekend getaways.

Ad
Afghanistan Travel Guide

/
Asia
/
Afghanistan
/ Introduction
Afghanistan is widely regarded as a land of compelling beauty and an impressive antiquity. Though it has been swept and trampled by the forces of history, constant migration, conquests and wars, Afghanistan has succeeded in retaining its charm still draws tourists in large numbers even amidst the threat of the Taliban. The sight of the Mandayi Market, which is the nerve center of trade and commerce in front of the Pul-i-Khisti Mosque is very attractive to an outside observer. Even the rugged terrain in the north and southwest is also mesmerizing with the sight of Hindu Kush Mountain that runs from northeast to southwest dividing the northern provinces of the country.
Afghanistan, a beleaguered country in central Asia, has almost the size of Texas. It is bordered on the north by Turkmenistan, Uzbekistan and Tajikistan with China on the extreme northeast and Iran on the west. The shadow of blood, war and repression haunts the nation. Just as in the movie Kite Runner, its people are not just dealing with the brutality of war and terrorism; almost everything is forbidden, right from playing cards and writing books to watching films and listening to music.
History tells us that Afghanistan had been the gateway of Alexander the Great and Darius I to India. Conquerors who arrived in this land in the 7th century included Genghis Khan and Tamerlane. In the 19th century, Afghanistan became a battleground in the contention between Britain and Russia for the control of Central Asia. A threefold Anglo-Afghan war took place here and ended inconclusively and in 1893 imperial Britain established an unofficial border named Durand Line separating the country from British India. Aryans, Turks, Arabs, Greeks, Bactrians and Kushans had come to this fabled silk route just to traverse the vast landscape of Afghanistan. Indeed a many a great man of history has left their mark in this land.
For more than a millennium, one force has seemed to dominate the very heart of Afghanistan and that is the rule of Islam whose impact is still very much visible throughout the country.
Afghanistan Landmarks:
Afghanistan Traveler Advice
User blogs:
What to see in Sydney, Australia
Sydney is a beautiful and livable city and is one of the most famous and representative in Australia. It 's definitely the cultural capital, although the administrative capital is the nearby Canberra. Despite his poor beginnings as a British penal colony, now Sydney has a diverse population that seems to live quite well by its variety. This city has many hotels to choose from. Pick up one that has ... Read full Blog post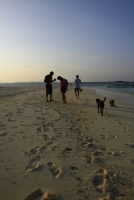 A trip to Siargao
Seeing people that are "living their dream" is always inspirational, it looks so rewarding and peaceful, breaking from the chains of conformism, doing what you always dreamt to do since you were a kid, it doesn't have to make you huge loads of money or bring you world fame just a feeling of self fulfillment, last time I checked, you can't put a price tag on that one. In Siargao ... Read full Blog post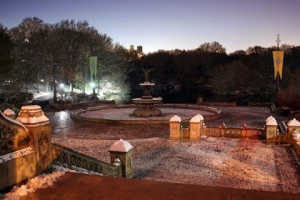 Some of the best natural parks in the US
The natural parks of the United States are very different from what we are used to seeing in the rest of the world and in most travel blogs and travel news. Large, spectacular and complete, without a doubt a very preferred destination for holidays by the Americans. There are 58 National Parks in the U.S. well preserved and operated by the Federal National Park Service. Besides these you can ... Read full Blog post
San Gimignano and San Pellegrino
Night falls on the flourishing and industrious San Gimignano, its 72 towers stand on the low roofs of the houses lit by the moon. This is not a luxury travel spot but is something you don't see every day. In the distance the clatter of hooves echoed tired in the Via Francigena. The hand of the blacksmith stops beating, the frame of the weaver becomes silent, the streets of the tank only a concert ... Read full Blog post