48HourVisit.com

Planning a short visit? Check out

48HourVisit.com

, your online guide for short stays and weekend getaways.

Ad
England was recreated in the Americas when several islands were colonized by the most enterprising of all sailing nations. One of them, Barbados is the eastern-most Caribbean island off the coast of Venezuela. It is geologically unique, being actually two land masses that merged together over the years. Barbados is surrounded by Saint Vincent and the Grenadines and Saint Lucia on west and Trinidad and Tobago at south.
The first indigenous people are thought to be Amerindians who arrived from Venezuela around approximately 350-400 B.C. followed by the Arawak people and by Caribs in 13th Century. The Portuguese marked their presence in between mid 1500s to the 1600s and ruled the Caribs. They left for South America by 1610. From 1627 to independence in 1966, Barbados was under British control.
People flock to Barbados to soothe their senses. Some head for the beaches like Bathsheba and Bath on the eastern coast, where they soak in the tide-pools or surf at the Soup Bowl to their heart. The rough Atlantic is also enjoyed at the long of beach called the Cattlewash. On the warmer southern side, the Crane Beach and the beautiful Butterfly beach makes one's skin glow with sun. It is a must to let one's eyes savor the colors and shapes at Harrison Cave, which houses the popular massive limestone cavern. If the sea fills you up with sun, head for the shade in any of the national parks. The Barbados Wildlife Reserve, Graeme Hall Nature Sanctuary and the Flower Forest are full of fantastic flora and fauna.
Gastronomes remember the offerings of this nation long after the food has been digested. It is compulsory to taste the icon of this island - the flying fish. It is taken with bread and a peppered yellow sauce. The native Bajan cuisine tickles the palate and peps up the fare of any culture in case it is bland. These fish dishes are tastier in a merrymaking atmosphere in the town of Oistins. There is a wide stay options which range from inexpensive guest houses, apartment hotels, luxury villas to private vacation rentals.
User blogs:
What to see in Sydney, Australia
Sydney is a beautiful and livable city and is one of the most famous and representative in Australia. It 's definitely the cultural capital, although the administrative capital is the nearby Canberra. Despite his poor beginnings as a British penal colony, now Sydney has a diverse population that seems to live quite well by its variety. This city has many hotels to choose from. Pick up one that has ... Read full Blog post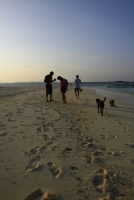 A trip to Siargao
Seeing people that are "living their dream" is always inspirational, it looks so rewarding and peaceful, breaking from the chains of conformism, doing what you always dreamt to do since you were a kid, it doesn't have to make you huge loads of money or bring you world fame just a feeling of self fulfillment, last time I checked, you can't put a price tag on that one. In Siargao ... Read full Blog post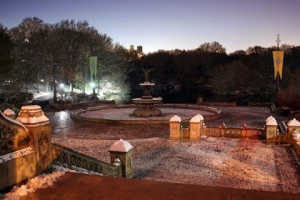 Some of the best natural parks in the US
The natural parks of the United States are very different from what we are used to seeing in the rest of the world and in most travel blogs and travel news. Large, spectacular and complete, without a doubt a very preferred destination for holidays by the Americans. There are 58 National Parks in the U.S. well preserved and operated by the Federal National Park Service. Besides these you can ... Read full Blog post
San Gimignano and San Pellegrino
Night falls on the flourishing and industrious San Gimignano, its 72 towers stand on the low roofs of the houses lit by the moon. This is not a luxury travel spot but is something you don't see every day. In the distance the clatter of hooves echoed tired in the Via Francigena. The hand of the blacksmith stops beating, the frame of the weaver becomes silent, the streets of the tank only a concert ... Read full Blog post