48HourVisit.com

Planning a short visit? Check out

48HourVisit.com

, your online guide for short stays and weekend getaways.

Ad
French Polynesia Travel Guide

/
South Pacific
/
French Polynesia
/ Introduction
Sprawling over five million square kilometers of ocean, the islands of French Polynesia are masterpieces of Mother Nature. Take a pick: reef-fringed atolls, some of the bluest lagoons in the southern hemisphere, white sand beaches, and lovely valleys – all of these can be found there. Settled in 300 AD by indigenous Polynesians from the Pacific Islands, the archipelago was occupied by the French in the 18th century, and is today an overseas collectivity of France.
The country is better known to the outside world as simply Tahiti, which is also the name of its largest and most popular island. French Polynesia has a thriving export industry, made up primarily by its famous Tahitian black pearls, as well as copra and tiare flowers. This is turn fuels the country's GDP of 5.6 billion USD, giving it the fifth-largest economy in Oceania.
Where the Rich and Famous Play
Of course, tourism also plays a large part, if not the largest. French Polynesia's immense beauty, laid-back attitude, and world-class facilities have made it a favorite destination of the rich and famous, as well as honeymooners and hedonists. In fact, and estimated 118,625 foreign visitors arrive in the country every year – many of them millionaires from different corners of the globe.
As such, French Polynesia is chic and vibrant, obviously catering to the discerning tastes of its wealthy patrons. The island of Tahiti, in particular, abounds with superb hotels offering top-notch accommodations, as well restaurants servings up dishes influenced by different cuisines all over the world. The archipelago's nightlife is abuzz with strings of bars and clubs.
Not Just a Honeymoon Destination
However, French Polynesia is not just a place for dining out and enjoying the nightlife, nor is it a place exclusively for the affluent. Given its geography, the archipelago is ideal for adrenaline-fueled activities, such as water sporting at Bora Bora and Moorea, mountain climbing at the and Diademe peaks, and wildlife tours in Rurutu.
In addition, while Tahiti is very much developed, many of the far-flung islands around it are not. They serve as havens for the backpacking community, especially with their remote beaches and empty lagoons in sites like Nuku Hiva, Huahine and Tikehau. Diving enthusiasts can also enjoy impressive underwater sceneries at reef-fringed atolls like Raiateaand the Gambier Islands.
User blogs:
What to see in Sydney, Australia
Sydney is a beautiful and livable city and is one of the most famous and representative in Australia. It 's definitely the cultural capital, although the administrative capital is the nearby Canberra. Despite his poor beginnings as a British penal colony, now Sydney has a diverse population that seems to live quite well by its variety. This city has many hotels to choose from. Pick up one that has ... Read full Blog post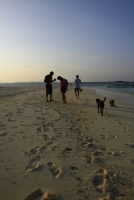 A trip to Siargao
Seeing people that are "living their dream" is always inspirational, it looks so rewarding and peaceful, breaking from the chains of conformism, doing what you always dreamt to do since you were a kid, it doesn't have to make you huge loads of money or bring you world fame just a feeling of self fulfillment, last time I checked, you can't put a price tag on that one. In Siargao ... Read full Blog post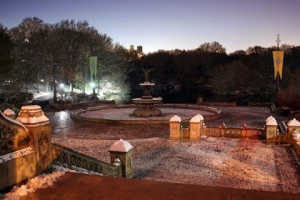 Some of the best natural parks in the US
The natural parks of the United States are very different from what we are used to seeing in the rest of the world and in most travel blogs and travel news. Large, spectacular and complete, without a doubt a very preferred destination for holidays by the Americans. There are 58 National Parks in the U.S. well preserved and operated by the Federal National Park Service. Besides these you can ... Read full Blog post
San Gimignano and San Pellegrino
Night falls on the flourishing and industrious San Gimignano, its 72 towers stand on the low roofs of the houses lit by the moon. This is not a luxury travel spot but is something you don't see every day. In the distance the clatter of hooves echoed tired in the Via Francigena. The hand of the blacksmith stops beating, the frame of the weaver becomes silent, the streets of the tank only a concert ... Read full Blog post