48HourVisit.com

Planning a short visit? Check out

48HourVisit.com

, your online guide for short stays and weekend getaways.

Ad
Dominican Republic Travel Guide

/
Caribbean
/
Dominican Republic
/ Introduction
The Dominican Republic is a colorful tapestry of Haitian, Spanish, French and African influences inter woven by a rich culture and storied history. This land of sun, sea and sand is a dreamer's paradise of the Caribbean with high forested mountains and large river valleys. In addition to the natural fauna, Dominican Republic offers an exciting and varies cultural taste that will captivate your senses. An exotic feast of sprawling landscapes, rich cuisines and a remarkable option list of art and entertainment activities, Dominican Republic is the travel destination that comes second to none. Loud Merengue music blaring from loud speakers, intriguing relics and premium cigars eagerly awaits you.
Caribbean's number 1 travel destination, Dominican Republic is a surprising place that will fascinate even the most experienced traveler. The charm and allure of this island is nested in its culture, art and national pastimes. Popular for its colorful music festivals, premium handcrafted cigars and professional winter baseball, Dominican Republic's culture is not static or boring. It is and will always remain an artful and gay expression of life. In Dominican Republic, culture depicts adventure. Even the archeological sites and museums with original relics bring the daring history of this island to surface. The Amber Museum or the Taino Indian sites are all standing examples of Dominican Republic's long standing history and unique culture.
The largest producer of cigar in the world, Dominican Republic is proudly tagged as the "Cigar Country" around the globe. A wide range of products with sensational aromas, colors and price tags, visitors will have no excuses to refrain from sampling and returning home with a memento.
Very similar to the dishes o Central and South America, Dominican Republic enjoys an array of foods as colorful as its landscape. Rice, fish and sea foods being the staple diet of the residents of Dominican Republic, its culinary specialties vary from region to region.
Outdoor activities like windsurfing, snorkeling, golf and boating are an intriguing way of exploring the natural beauty of the land and sea. Quieter and more serene options like bird watching and hiking and of course with over two dozen national parks, you can experience the tranquil aspect of Dominican Republic. If you want to strike rich or dance till you drop dead or shop for mementos like masks, amber or souvenirs, then indoor activities in Dominican Republic provide it all.
User blogs:
What to see in Sydney, Australia
Sydney is a beautiful and livable city and is one of the most famous and representative in Australia. It 's definitely the cultural capital, although the administrative capital is the nearby Canberra. Despite his poor beginnings as a British penal colony, now Sydney has a diverse population that seems to live quite well by its variety. This city has many hotels to choose from. Pick up one that has ... Read full Blog post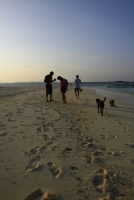 A trip to Siargao
Seeing people that are "living their dream" is always inspirational, it looks so rewarding and peaceful, breaking from the chains of conformism, doing what you always dreamt to do since you were a kid, it doesn't have to make you huge loads of money or bring you world fame just a feeling of self fulfillment, last time I checked, you can't put a price tag on that one. In Siargao ... Read full Blog post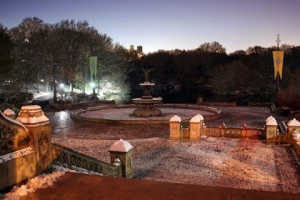 Some of the best natural parks in the US
The natural parks of the United States are very different from what we are used to seeing in the rest of the world and in most travel blogs and travel news. Large, spectacular and complete, without a doubt a very preferred destination for holidays by the Americans. There are 58 National Parks in the U.S. well preserved and operated by the Federal National Park Service. Besides these you can ... Read full Blog post
San Gimignano and San Pellegrino
Night falls on the flourishing and industrious San Gimignano, its 72 towers stand on the low roofs of the houses lit by the moon. This is not a luxury travel spot but is something you don't see every day. In the distance the clatter of hooves echoed tired in the Via Francigena. The hand of the blacksmith stops beating, the frame of the weaver becomes silent, the streets of the tank only a concert ... Read full Blog post