48HourVisit.com

Planning a short visit? Check out

48HourVisit.com

, your online guide for short stays and weekend getaways.

Ad
Brunei may be one of the smallest countries in the world, but it is definitely among the richest. Some 200,000 barrels of oil roll out of its refineries every day, fueling a lofty standard of living- rivaling that of Japan and the United States. Here, the 280,000 Bruneians do not have to pay for healthcare and education. They even get their $50,198 per capita income without taxes.
The country was once ruled by the Sultanate of Borneo between the 14th and 16th century, and had covered a larger territory as compared to today. It encompassed most of the island of Borneo, as well as the southwestern Philippines, although these were lost to the White Rajahs of Sarawak by the 19th century. Brunei's defining moment came in 1910, when its enormous deposits of oil were discovered.
The Green Heart of Borneo
The other perk to being incredibly wealthy is being able to conserve other resources. By relying almost solely on its oil industry, Brunei has left its nature untouched and well-preserved. In fact, it is one of the few countries on the planet to have largely intact rainforests. More than 70 percent of its land area is covered in forests, of which 50,000 hectares are occupied by some of Asia's finest nature reserves.
This is embodied by the Ulu Temburong National Park, one of Brunei's most popular tourist destinations. A canopy walkway runs across it - one of the longest in the world - where travelers can see a unique and diverse flora and fauna. Visitors also take trips to the mangrove island of Pulau Selirong which is home to rare wildlife; and the lovely Tasek Merimbun that is the country's largest lake.
Around Brunei
Brunei is an often-underrated tourist destination, overshadowed by its Southeast Asian neighbors like Thailand and Malaysia. It has, fortunately, started to attract the attention of travelers looking for new frontiers to conquer - recording some one million foreign visitors every year since 2003.
Most of them find a lot about Brunei, as a country rich with culture apart from oil. A great way to experience this is to visit Bandar Seri Begawan's water village, Kampong Ayer. It is built entirely on stilts in the middle of the Brunei River, and is home to some 30,000 people. The country even has an array of wonderful beaches, notably that of Muara and Serasa.
Brunei Landmarks:
Brunei Traveler Advice
User blogs:
What to see in Sydney, Australia
Sydney is a beautiful and livable city and is one of the most famous and representative in Australia. It 's definitely the cultural capital, although the administrative capital is the nearby Canberra. Despite his poor beginnings as a British penal colony, now Sydney has a diverse population that seems to live quite well by its variety. This city has many hotels to choose from. Pick up one that has ... Read full Blog post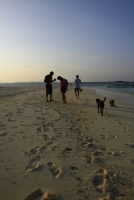 A trip to Siargao
Seeing people that are "living their dream" is always inspirational, it looks so rewarding and peaceful, breaking from the chains of conformism, doing what you always dreamt to do since you were a kid, it doesn't have to make you huge loads of money or bring you world fame just a feeling of self fulfillment, last time I checked, you can't put a price tag on that one. In Siargao ... Read full Blog post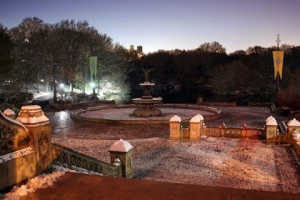 Some of the best natural parks in the US
The natural parks of the United States are very different from what we are used to seeing in the rest of the world and in most travel blogs and travel news. Large, spectacular and complete, without a doubt a very preferred destination for holidays by the Americans. There are 58 National Parks in the U.S. well preserved and operated by the Federal National Park Service. Besides these you can ... Read full Blog post
San Gimignano and San Pellegrino
Night falls on the flourishing and industrious San Gimignano, its 72 towers stand on the low roofs of the houses lit by the moon. This is not a luxury travel spot but is something you don't see every day. In the distance the clatter of hooves echoed tired in the Via Francigena. The hand of the blacksmith stops beating, the frame of the weaver becomes silent, the streets of the tank only a concert ... Read full Blog post