48HourVisit.com

Planning a short visit? Check out

48HourVisit.com

, your online guide for short stays and weekend getaways.

Ad

The Glossary

Shuzhuk - "a kind of sausage made out of horse meat."
Kazakhstan Travel Guide

/
Asia
/
Kazakhstan
/ Introduction
In 1997, amid widespread public opposition, Kazakh President Nursultan Nazarbayev transferred the country's capital from Almaty to Astana. Critics did not find the land in the middle of the Kazakh Steppe with an unforgiving winter to be fit for the position. More than a decade later, the criticisms have all but gone silent, with Astana making the transformation into one of the most futuristic and prosperous capitals in the region.
Once a mere provincial city called Akmola, its population had ballooned to twice its size since the move - and is now more than 700,000. Today, it is a major political and cultural center, littered with government offices and European-quality hotels. And there is no question that the Kazakhs are fiercely proud of their new capital.
Planned City
What perhaps most catches a visitor's attention in Astana is its wacky and futuristic skyline that draws inspiration from Western, Soviet, Islamic, and modern architecture. Since being Kazakhstan's capital, the city has consumed some eight percent of the national budget dedicated solely to modernizing and beautifying the city's infrastructure - which is growing more and more impressive by the year.
Astana's architectural direction is most epitomized by the Bayretek Tower that dominates its landscape. A popular landmark, it stands 105 meters tall and is said to represent an egg laid by a mythical bird in the braches of a poplar tree. Not to mention the so-called Palace of Peace and Reconciliation, a moder-day pyramid built out of glass and steel by some of Asia's finest architects.
Too Impersonal?
For all its modern feel and architectural marvels, Astana is often knocked for its seemingly aloof attitude and being too impersonal. True, it may be a little business-oriented, but those who know where to look can still find the city to be charming in its own way.
Going to shops, restaurants, theaters, as well as indulging in the buzzing nightlife are all the rage in Astana, which can satisfy perhaps even the most hardened revelers and hedonists. The city hasn't forgotten its roots though, and tourists can still visit its old center that serves as a reminder of its provincial past.
Kazakhstan Traveler Advice
User blogs:
What to see in Sydney, Australia
Sydney is a beautiful and livable city and is one of the most famous and representative in Australia. It 's definitely the cultural capital, although the administrative capital is the nearby Canberra. Despite his poor beginnings as a British penal colony, now Sydney has a diverse population that seems to live quite well by its variety. This city has many hotels to choose from. Pick up one that has ... Read full Blog post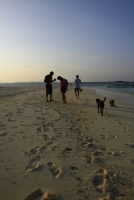 A trip to Siargao
Seeing people that are "living their dream" is always inspirational, it looks so rewarding and peaceful, breaking from the chains of conformism, doing what you always dreamt to do since you were a kid, it doesn't have to make you huge loads of money or bring you world fame just a feeling of self fulfillment, last time I checked, you can't put a price tag on that one. In Siargao ... Read full Blog post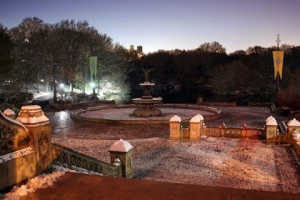 Some of the best natural parks in the US
The natural parks of the United States are very different from what we are used to seeing in the rest of the world and in most travel blogs and travel news. Large, spectacular and complete, without a doubt a very preferred destination for holidays by the Americans. There are 58 National Parks in the U.S. well preserved and operated by the Federal National Park Service. Besides these you can ... Read full Blog post
San Gimignano and San Pellegrino
Night falls on the flourishing and industrious San Gimignano, its 72 towers stand on the low roofs of the houses lit by the moon. This is not a luxury travel spot but is something you don't see every day. In the distance the clatter of hooves echoed tired in the Via Francigena. The hand of the blacksmith stops beating, the frame of the weaver becomes silent, the streets of the tank only a concert ... Read full Blog post