48HourVisit.com

Planning a short visit? Check out

48HourVisit.com

, your online guide for short stays and weekend getaways.

Ad
Official name: The Republic of Serbia. It contains two autonomous provinces: Vojvodina and Kosovo-Metohija.
Area: 88,361 km²
Climate: Temperate continental climate, with a gradual transition between the four seasons of the year .
Population: 7,498.001 (the latest 2002. census, excluding Kosovo-Metohija)
Language: The official language is Serbian and the script in official use is Cyrillic, while Latin script is also used. In the areas inhabited by ethnic minorities, the languages and scripts of the minorities are in official use, as provided by law.
Capital: Belgrade (Beograd), with a population of 1,6 millions, is the administrative, economic and cultural centre of Serbia.
Religion: The main religion in Serbia is Christian Ortodox. There are also other religious communities in Serbia: Islamic, Roman Catholic, Protestant, Jewish and other.
Government: Democratic republic. The president and the parliament are elected every four years in general elections. Current president of Serbia is Boris Tadic.
Time: GMT + 1
User blogs:
What to see in Sydney, Australia
Sydney is a beautiful and livable city and is one of the most famous and representative in Australia. It 's definitely the cultural capital, although the administrative capital is the nearby Canberra. Despite his poor beginnings as a British penal colony, now Sydney has a diverse population that seems to live quite well by its variety. This city has many hotels to choose from. Pick up one that has ... Read full Blog post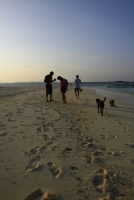 A trip to Siargao
Seeing people that are "living their dream" is always inspirational, it looks so rewarding and peaceful, breaking from the chains of conformism, doing what you always dreamt to do since you were a kid, it doesn't have to make you huge loads of money or bring you world fame just a feeling of self fulfillment, last time I checked, you can't put a price tag on that one. In Siargao ... Read full Blog post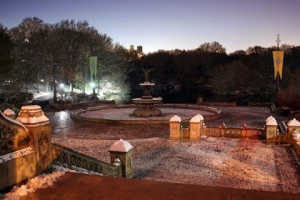 Some of the best natural parks in the US
The natural parks of the United States are very different from what we are used to seeing in the rest of the world and in most travel blogs and travel news. Large, spectacular and complete, without a doubt a very preferred destination for holidays by the Americans. There are 58 National Parks in the U.S. well preserved and operated by the Federal National Park Service. Besides these you can ... Read full Blog post
San Gimignano and San Pellegrino
Night falls on the flourishing and industrious San Gimignano, its 72 towers stand on the low roofs of the houses lit by the moon. This is not a luxury travel spot but is something you don't see every day. In the distance the clatter of hooves echoed tired in the Via Francigena. The hand of the blacksmith stops beating, the frame of the weaver becomes silent, the streets of the tank only a concert ... Read full Blog post