48HourVisit.com

Planning a short visit? Check out

48HourVisit.com

, your online guide for short stays and weekend getaways.

Ad
Macedonia was home to the cultural ambassador of Europe to the then known world in Third Century B.C. - Alexander The Great. Surprisingly, not much has changed, so far as its character goes, in the last two millennia. A remnant of the Yugoslav republic, landlocked Macedonia is surrounded by its Balkan siblings Serbia, Kosovo and Albania and older countries - Bulgaria and Greece. Macedonia has been through both good times and bad.
If Alexander brought glory through foreign conquests, Goce Delcev and Pitu Guli led struggles against the Ottoman occupation of 500 years. During Yugoslav days, Tito's leadership helped Macedonia bridge the gap between its archaic past and the maddening pace of the 20th Century development.
Time seems to have settled in the paradise like landscape of mountains, lakes and streams. The Vardar River bisects the country which is predominantly mountainous with valleys and deep basins. Three lakes straddling the Macedonian border deserve a day each; so do the Pelister Mountains and the western Shar Planina. The lakeside resort of Ohrid is the star attraction with picture postcard settings. Its exquisite markets sell pearls at decent prices. You might want to have a look at the Macedonian Orthodox paintings in the older quarter.
Skopje and Bitola, the two biggest cities have bazaars that offer a range of merchandise. The capital Skopje has risen from the rubble of the 1963 earthquake to its former historic glory. Bitola features ancient monuments and modern joints that impress the historian and the partygoer alike. In the course of your trips to the national parks at Galicica, Pelister and Mavrovo you may pass through the serene settlements of Krusevo, Stip and Struga. In these towns, one should sample the typical Macedonian fare at the Skara (grill) places. Krusevo, the place of revolt against the Ottoman rule, is historically most significant. One can also enjoy skiing in this town.
The country remains relatively undiscovered despite development at par with western European countries. Two international airports at Skopje and Ohrid make the country easily accessible from all major cities of the world.
The mixed salad Shopska Salata and the spicy paste Ajvar are worth tasting. Fresh fish by the Ohrid is a treat any day. The relatively undiscovered Macedonia awaits your footsteps.
User blogs:
What to see in Sydney, Australia
Sydney is a beautiful and livable city and is one of the most famous and representative in Australia. It 's definitely the cultural capital, although the administrative capital is the nearby Canberra. Despite his poor beginnings as a British penal colony, now Sydney has a diverse population that seems to live quite well by its variety. This city has many hotels to choose from. Pick up one that has ... Read full Blog post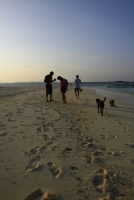 A trip to Siargao
Seeing people that are "living their dream" is always inspirational, it looks so rewarding and peaceful, breaking from the chains of conformism, doing what you always dreamt to do since you were a kid, it doesn't have to make you huge loads of money or bring you world fame just a feeling of self fulfillment, last time I checked, you can't put a price tag on that one. In Siargao ... Read full Blog post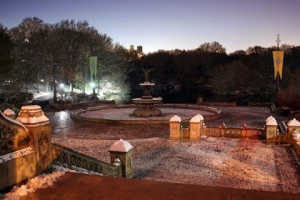 Some of the best natural parks in the US
The natural parks of the United States are very different from what we are used to seeing in the rest of the world and in most travel blogs and travel news. Large, spectacular and complete, without a doubt a very preferred destination for holidays by the Americans. There are 58 National Parks in the U.S. well preserved and operated by the Federal National Park Service. Besides these you can ... Read full Blog post
San Gimignano and San Pellegrino
Night falls on the flourishing and industrious San Gimignano, its 72 towers stand on the low roofs of the houses lit by the moon. This is not a luxury travel spot but is something you don't see every day. In the distance the clatter of hooves echoed tired in the Via Francigena. The hand of the blacksmith stops beating, the frame of the weaver becomes silent, the streets of the tank only a concert ... Read full Blog post