48HourVisit.com

Planning a short visit? Check out

48HourVisit.com

, your online guide for short stays and weekend getaways.

Ad
Southeast of China lies Asia's biggest gambling destination and one of the world's wealthiest cities, Macau or Macao, the world's most densely populated region. The foremost and last European colony in China, Macau was an overseas province of Portugal until 1999, when it became a special administrative region of China.
Today, such Chinese and Portuguese influences overlap in Macau's cuisines, cultures, festivals and structures. Examples of such fusion are the World Heritage-listed streets, monuments, and public squares of the Historic Center of Macau, and the famous Bodhisatta Avalokitesvara, a statue of a Chinese deity executed in Portuguese design.
Vegas of the East
Ever since the world's biggest casino was opened in Macau in 2004, the city has become the new casino capital of the world, toppling Las Vegas in 2006 as the planet's highest-grossing gambling hub. Apart from casinos, many world-class bars, restaurants and hotels are contributing to the lifeblood of Macau's economy and employment, tourism.
City of contrasts
For those not into gambling, the popular activities are swimming in Macau's two beaches-Cheoc Van or Hac Sa; go-karting at the southern side of Cotai; bowling at Macau Dome; and bungee jumping at Macau Tower.
Hiking through the narrow, cobblestone alleyways of the city's Inner Harbor Area would bring visitors to a slew of contrasting structures, which range from old pastel-painted to modern and neon-lit. Specimens of houses and shops dating from their colonial era are in Taipa Village and Coloane Village. The city's largest modern building, the Venetian Macau, is also the fourth biggest worldwide.
Macau Landmarks:
Macau photography

Casino Lisboa in Macau by
Communitriper

no title by
Communitriper

Shiny Macau casinos by
Communitriper

no title by
Communitriper

Grand lisboa casino by
Communitriper
User blogs:
What to see in Sydney, Australia
Sydney is a beautiful and livable city and is one of the most famous and representative in Australia. It 's definitely the cultural capital, although the administrative capital is the nearby Canberra. Despite his poor beginnings as a British penal colony, now Sydney has a diverse population that seems to live quite well by its variety. This city has many hotels to choose from. Pick up one that has ... Read full Blog post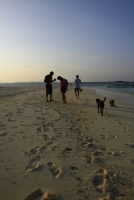 A trip to Siargao
Seeing people that are "living their dream" is always inspirational, it looks so rewarding and peaceful, breaking from the chains of conformism, doing what you always dreamt to do since you were a kid, it doesn't have to make you huge loads of money or bring you world fame just a feeling of self fulfillment, last time I checked, you can't put a price tag on that one. In Siargao ... Read full Blog post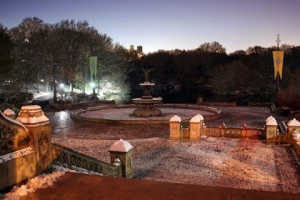 Some of the best natural parks in the US
The natural parks of the United States are very different from what we are used to seeing in the rest of the world and in most travel blogs and travel news. Large, spectacular and complete, without a doubt a very preferred destination for holidays by the Americans. There are 58 National Parks in the U.S. well preserved and operated by the Federal National Park Service. Besides these you can ... Read full Blog post
San Gimignano and San Pellegrino
Night falls on the flourishing and industrious San Gimignano, its 72 towers stand on the low roofs of the houses lit by the moon. This is not a luxury travel spot but is something you don't see every day. In the distance the clatter of hooves echoed tired in the Via Francigena. The hand of the blacksmith stops beating, the frame of the weaver becomes silent, the streets of the tank only a concert ... Read full Blog post