48HourVisit.com

Planning a short visit? Check out

48HourVisit.com

, your online guide for short stays and weekend getaways.

Ad
Italy is a very uniquely poised country in Europe. It is surrounded by the Tyrrhenian Sea in the west and the Adriatic Sea in the east. The northern border is shared with France, Switzerland, Austria and Slovenia. The Apennine Mountains are the spine of the peninsula while the Alps act as its northern periphery. Many small islands also form a part of Italy; the largest being Sicily and Sardinia.
The climatic conditions in Italy vary depending on the location. Winters tend to be wet and snowy. So one must carry a wardrobe depending upon the region being visited and the season during which the vacation has been planned. Italy's contributions to the cultural and historical heritage of Europe are unparalleled.
The must visit sites are the St. Peters Basilica and St. Peter's Square, The Leaning Tower of Pisa, Coliseum and the Pantheon. There are an additional number of churches and buildings and places to be visited which have been designed by the great architects from the famous renaissance period. It's not very difficult to spot something different and artistic in Italy. The whole of Italy is like a great painting and every part of the painting has something new and exciting to offer. Italy presents a beautiful blend of both culture and modernity portraying itself as a modern n bustling yet culturally stimulating city. Venice offers an unmatched experience that leaves the tourists short of words. Various lagoons and islands offer some amazing views.
If you are the athletic type and wish to visit Italy during the winters it is recommended to visit Veneto which is famous for its winter sports. The best time to experience the true spirit of Italian culture is to visit during the festive season. The carnivals at Venice, Baroque and Putignano help realize the true and vibrant colors of Italy and its people. If you're headed to Italy during Christmas then it's advised you extend your vacations and absorb the Epiphany Celebrations and experience the Mass and feast of St.Nicholas and the Holly Week celebrations. For a truly cultural and musical experience one must participate in the Ravel Evening in Milan, the processions in Festino di Santa Rosalia and Venice's Rocco Music Festival for Baroque music. Boat races in Venice, the Rome Marathon,etc. are truly exhilarating experiences.
Last but not the least a visit to the convent of Santa Maria Della Grazie to view the timeless painting of The Last Supper by Leonardo Da Vinci is a must. Without that a trip to Italy may seem incomplete and hollow.
Italy Traveler Advice
User blogs:
What to see in Sydney, Australia
Sydney is a beautiful and livable city and is one of the most famous and representative in Australia. It 's definitely the cultural capital, although the administrative capital is the nearby Canberra. Despite his poor beginnings as a British penal colony, now Sydney has a diverse population that seems to live quite well by its variety. This city has many hotels to choose from. Pick up one that has ... Read full Blog post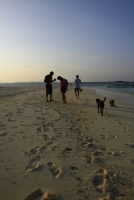 A trip to Siargao
Seeing people that are "living their dream" is always inspirational, it looks so rewarding and peaceful, breaking from the chains of conformism, doing what you always dreamt to do since you were a kid, it doesn't have to make you huge loads of money or bring you world fame just a feeling of self fulfillment, last time I checked, you can't put a price tag on that one. In Siargao ... Read full Blog post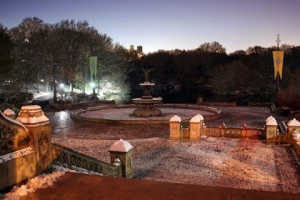 Some of the best natural parks in the US
The natural parks of the United States are very different from what we are used to seeing in the rest of the world and in most travel blogs and travel news. Large, spectacular and complete, without a doubt a very preferred destination for holidays by the Americans. There are 58 National Parks in the U.S. well preserved and operated by the Federal National Park Service. Besides these you can ... Read full Blog post
San Gimignano and San Pellegrino
Night falls on the flourishing and industrious San Gimignano, its 72 towers stand on the low roofs of the houses lit by the moon. This is not a luxury travel spot but is something you don't see every day. In the distance the clatter of hooves echoed tired in the Via Francigena. The hand of the blacksmith stops beating, the frame of the weaver becomes silent, the streets of the tank only a concert ... Read full Blog post