48HourVisit.com

Planning a short visit? Check out

48HourVisit.com

, your online guide for short stays and weekend getaways.

Ad
Nigeria has been a country torn by strife and civil wars spanning several decades. This has, probably, come in the way of realizing full potentials of its natural wealth and tourism potentials. However, Nigeria is gaining popularity among travelers from different parts of the world after democracy came to the country in 1999, even as ethnic, inter-religious and political relations continue to remain uneasy.
Located on the Gulf of Guinea in western Africa, Nigeria is the largest oil producing country in the continent and also a regional superpower. It shares borders with Niger (north), Chad (northeast), Cameroon (southeast) and Benin (west). Nigeria is an ancient land - the earliest human habitation being traced back to 9000 BC. Discovered first by Portuguese explorers, it was a British colony since 1885. It attained independence in 1960, periods following which have been marked by military coups, civil wars and general unrest.
Abuja, the new capital of Nigeria, is a developing cosmopolitan city. Also called the 'Second London', the city is exceptionally well-planned has a modern International Airport linked with major cities of the world. The National Mosque, National Assembly Complex, Abuja Millennium Park and Ecumenical Center are important landmarks of the city. Lagos, the erstwhile capital of Nigeria, is the largest city of the country and second largest of the continent. It is a port city, once a hub of slave trade and today Nigeria's most important economic center.
One can relive the ancient civilizations of the country by visiting the National Museum on Lagos Island. Nigeria has more than 805 kilometers of coastline dotted with numerous beaches. Bar Beach, Tarkwa Bay Beach and Badagary Beach are some of the popular beaches of Lagos.
A visit to Nigeria can not be complete without seeing its wildlife. Cross River National Park near Ikom has an amazing variety of species including elephants, leopards, buffaloes, baboons, chimpanzees and gorillas. The Yankari National Park in Bauchi State of northeastern Nigeria is ideal for birdwatching, with more than 330 bird species sighted so far. A major tourist attraction in Nigeria, this wildlife park also houses over 50 species of mammals in their natural habitat. The Gashaka Game Reserve near Yola is home to many endangered species.
User blogs:
What to see in Sydney, Australia
Sydney is a beautiful and livable city and is one of the most famous and representative in Australia. It 's definitely the cultural capital, although the administrative capital is the nearby Canberra. Despite his poor beginnings as a British penal colony, now Sydney has a diverse population that seems to live quite well by its variety. This city has many hotels to choose from. Pick up one that has ... Read full Blog post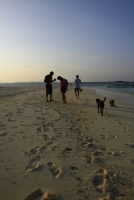 A trip to Siargao
Seeing people that are "living their dream" is always inspirational, it looks so rewarding and peaceful, breaking from the chains of conformism, doing what you always dreamt to do since you were a kid, it doesn't have to make you huge loads of money or bring you world fame just a feeling of self fulfillment, last time I checked, you can't put a price tag on that one. In Siargao ... Read full Blog post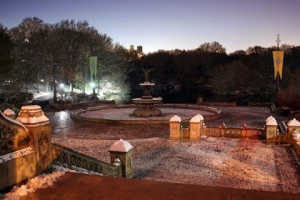 Some of the best natural parks in the US
The natural parks of the United States are very different from what we are used to seeing in the rest of the world and in most travel blogs and travel news. Large, spectacular and complete, without a doubt a very preferred destination for holidays by the Americans. There are 58 National Parks in the U.S. well preserved and operated by the Federal National Park Service. Besides these you can ... Read full Blog post
San Gimignano and San Pellegrino
Night falls on the flourishing and industrious San Gimignano, its 72 towers stand on the low roofs of the houses lit by the moon. This is not a luxury travel spot but is something you don't see every day. In the distance the clatter of hooves echoed tired in the Via Francigena. The hand of the blacksmith stops beating, the frame of the weaver becomes silent, the streets of the tank only a concert ... Read full Blog post