48HourVisit.com

Planning a short visit? Check out

48HourVisit.com

, your online guide for short stays and weekend getaways.

Ad
Kuwait Travel Guide

/
Middle East
/
Kuwait
/ Introduction
Kuwait, a small country in the Middle East, is an ideal destination for a relaxed holiday in the Arabian Peninsula. Surrounded by the Persian Gulf on the southeast, it shares border with Saudi Arabia on the southwest and Iraq on the north and west. A vast majority of natives of Kuwait are descendents of the Al-Anisa and the Al-Utub tribes, who migrated here from central Arabia. It came under the influence of the Ottoman Empire and subsequently the British after the World War I. It became a fully independent country in 1961.
In 1990, Iraq made an unsuccessful attempt to annex Kuwait, causing much destruction to its economy and infrastructure. Kuwait, whose economy once depended upon pearl and spice trade, today has the fifth largest oil reserve in the world. It is a rich country and has one of the highest per capita incomes in the world.
Kuwait city, the capital of the country, is a bustling metropolitan center. The Kuwait Towers are the most well-known landmarks of the city. Located on the Arabian Gulf Street in Dasman, the tallest of the three towers, soaring to a height of 187 meters, is the telecommunications nerve center of the country. The peak of this tower houses a restaurant and revolving observation area. The second tallest tower stores water, which is supplied to the city. The third tower controls the supply of electricity to the city. The towers sustained extensive damage in the war with Iraq in 1990, but they were restored quickly to their previous glory.
Kuwait is famous for its duty free shopping experience. The Salmiya district has some of the finest shops of the region.
White sand beaches of Kuwait provide excellent opportunities both for relaxation and activity. There are numerous sea clubs offering facilities for a wide variety of activities related to the sea. The Persian Gulf shoreline of Kuwait is excellent for water sports such as windsurfing, boating, water skiing, jet skiing and scuba diving. The tranquil offshore provides an ideal setting for sailing and yachting. A boat trip to the Failaka Island or Kubbar Island is a breathtaking experience. The Failaka Island showcases some Bronze Age and Greek archaeological sites, which includes a Greek temple.
Kuwait Traveler Advice
User blogs:
What to see in Sydney, Australia
Sydney is a beautiful and livable city and is one of the most famous and representative in Australia. It 's definitely the cultural capital, although the administrative capital is the nearby Canberra. Despite his poor beginnings as a British penal colony, now Sydney has a diverse population that seems to live quite well by its variety. This city has many hotels to choose from. Pick up one that has ... Read full Blog post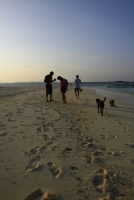 A trip to Siargao
Seeing people that are "living their dream" is always inspirational, it looks so rewarding and peaceful, breaking from the chains of conformism, doing what you always dreamt to do since you were a kid, it doesn't have to make you huge loads of money or bring you world fame just a feeling of self fulfillment, last time I checked, you can't put a price tag on that one. In Siargao ... Read full Blog post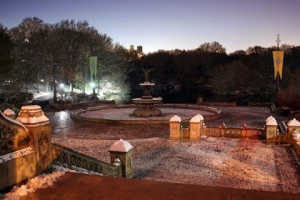 Some of the best natural parks in the US
The natural parks of the United States are very different from what we are used to seeing in the rest of the world and in most travel blogs and travel news. Large, spectacular and complete, without a doubt a very preferred destination for holidays by the Americans. There are 58 National Parks in the U.S. well preserved and operated by the Federal National Park Service. Besides these you can ... Read full Blog post
San Gimignano and San Pellegrino
Night falls on the flourishing and industrious San Gimignano, its 72 towers stand on the low roofs of the houses lit by the moon. This is not a luxury travel spot but is something you don't see every day. In the distance the clatter of hooves echoed tired in the Via Francigena. The hand of the blacksmith stops beating, the frame of the weaver becomes silent, the streets of the tank only a concert ... Read full Blog post