48HourVisit.com

Planning a short visit? Check out

48HourVisit.com

, your online guide for short stays and weekend getaways.

Ad

The Glossary

Qi Pao - "Also known as "Cheongsam"; A traditional one-piece garment worn by Chinese women."
Five thousand years of checkered past has bestowed China with social wealth. It shares borders with as many as 14 countries and has a huge sea surface constellated with more than 5000 islands. It contains hundreds of different ethnic groups, making it the most populous country in the world, and its population presents as much cultural diversity as its land offers geographical diversity.
Historical hotspot
Historically, China is a cradle of civilization wherein one of the earliest humans, the Peking Man, was excavated. The country advanced the fields of art, science, astronomy and medicine and contributed major inventions such paper, gunpowder and printing to humankind.
The world's longest wall, the Great Wall of China, is among the world's most popular landmarks. Other keys to understanding China's past are the 8,000-throng Terracotta Army and the 15th-century Forbidden City, which has the world's biggest collection of preserved ancient wooden structures. Apart from these, China has over 30 other World Heritage Sites from where some of the world's greatest philosophers like Lao Tse, religions like Confucianism, leaders like Mao Zedong, and martial arts like kung fu, were born.
Emerging superpower
In 1945, Communism pervaded over China. Despite having an anti-capitalist regime, the country is now among the planet's emerging economic superpowers. A proof to this is the billion-dollar Mega Dam, the largest dam and public works project in history.
Such wealth was brought about by China's booming manufacturing industry centered on its capital, Beijing, and business capital, Shanghai. X'ian, another famous city in China, is a melting pot of culinary and cultural marvels like silk and dimsum, some of the country's native goods popular since the nation's Silk Road heydays.
Best landscapes under heaven
Guilin, frequently described as the best landscape under heaven, bears a history of attracting many poets and painters. Apart from Guilin's caves and karst systems, China's terrain is a mosaic of rivers (Yangtze), snowcapped mountains, plateaus, rainforests (Kunming), beaches (Haikou), and deserts (Turpan).
China Landmarks:
China Traveler Advice
China photography
no title by
Barak
User blogs:
The Easy Way to Find Your Next Flight
Not everyone has experienced the convenience of looking for and booking air travel online. For some people who are not used to online shopping, or for those learning how to browse for the first time it can be a little intimidating at first. It seems like there are a lot of advertisements telling people where to go to book their flight online, but not many articles that take a step-by-step approach ... Read full Blog post
The biggest problem traveling with Bike
The biggest problem for traveling by bike is Transport to the start and from the end of our trip. As a personal trainer I had no big problem with this but I remember like it was yesterday, especially when they come these hot days, when we were kids (that a few decades ago) the only opportunity we had to practice was to grab our bikes cycling, upload them to the door of our house and out from ... Read full Blog post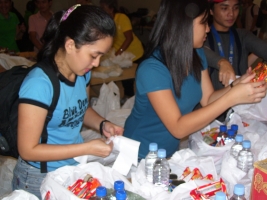 Volunteering for typhoon Ketsana victims
"There's nothing stronger than the heart of a volunteer," says a general in the movie Pearl Harbor. True enough, typhoon Ondoy (internationally nicknamed Ketsana) may have proven its might by destroying hundreds of lives and hundreds more in houses and properties, yet this monster-of-a-calamity did not win in devastating the faith and Good Samaritan-spirit of thousands of men and ... Read full Blog post