48HourVisit.com

Planning a short visit? Check out

48HourVisit.com

, your online guide for short stays and weekend getaways.

Ad

The Glossary

Marshrutka - "a network of minibuses servicing Bishkek, Kyrgyzstan's capital."
Kyrgyzstan Travel Guide

/
Asia
/
Kyrgyzstan
/ Introduction
Kyrgyzstan is among the many "Stans" (Uzbekistan, Tajikistan, etc.) that have emerged after the collapse of the Soviet Union. Uzbekistan to the west, Kazakhstan to the north, Tajikistan to the south and China to its east define its borders. This is the land of nomads, eagle hunters, lovely lakes and lush forest mountain ranges. Considered as diamond in the rough, the country is situated along the famous Silk Road of Central Asia.
This 2,000-year-old trade route is like a painting dotted with museum-quality ruins, ornate mosques and citadel walls reminiscent of the architecture from the Middle Ages. Its capital, Bishkek, is a lively city with modern shops, cafés and bazaars. Another town, Osh, is among Central Asia's oldest settlements. It was founded by Alexander the Great, named by Israel's King Solomon, and famous for its bazaar that is said to be older than Rome.
Nature and ethnic extravaganza
On the outskirts are canyons, mountain forests and prehistoric glaciers. The world's second biggest alpine lake, Lake Issyk-Köl, cannot be turned into ice even by winter, while the walnut forest in Arslanbob is the biggest of its kind in the world.
Apart from being topographically diverse, Kyrgyzstan is also a melting pot of different nationalities and ethnic groups, an offshoot of the varied and turbulent history that has been the fate this nation. The Kyrgyz make up most of the population of the then Soviet Union, followed by the Uzbeks and the Russians. Other people living in Kyrgyzstan include the Germans, Ukrainians, Chinese, the Uyghurs and the Tatars.
Nomad nation
Despite the coexistence of people from diverse lifestyles and traditions, they share a single commonality-the unique charm of Central Asian hospitality. In Kyrgyzstan, it is a common experience to be invited by a nomad in a yurt (tent) to have a cup of Kymyz (fermented mare's milk) and perhaps, a snack.
Kyrgyzstan Traveler Advice
Kyrgyzstan photography
You can find this on the Kyrgyzstan national flag. by
Mayuko
User blogs:
What to see in Sydney, Australia
Sydney is a beautiful and livable city and is one of the most famous and representative in Australia. It 's definitely the cultural capital, although the administrative capital is the nearby Canberra. Despite his poor beginnings as a British penal colony, now Sydney has a diverse population that seems to live quite well by its variety. This city has many hotels to choose from. Pick up one that has ... Read full Blog post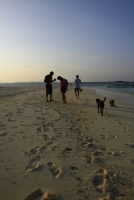 A trip to Siargao
Seeing people that are "living their dream" is always inspirational, it looks so rewarding and peaceful, breaking from the chains of conformism, doing what you always dreamt to do since you were a kid, it doesn't have to make you huge loads of money or bring you world fame just a feeling of self fulfillment, last time I checked, you can't put a price tag on that one. In Siargao ... Read full Blog post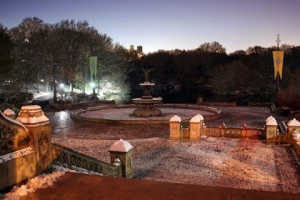 Some of the best natural parks in the US
The natural parks of the United States are very different from what we are used to seeing in the rest of the world and in most travel blogs and travel news. Large, spectacular and complete, without a doubt a very preferred destination for holidays by the Americans. There are 58 National Parks in the U.S. well preserved and operated by the Federal National Park Service. Besides these you can ... Read full Blog post
San Gimignano and San Pellegrino
Night falls on the flourishing and industrious San Gimignano, its 72 towers stand on the low roofs of the houses lit by the moon. This is not a luxury travel spot but is something you don't see every day. In the distance the clatter of hooves echoed tired in the Via Francigena. The hand of the blacksmith stops beating, the frame of the weaver becomes silent, the streets of the tank only a concert ... Read full Blog post