48HourVisit.com

Planning a short visit? Check out

48HourVisit.com

, your online guide for short stays and weekend getaways.

Ad

The Glossary

kotamadya - "municipality"
In a nutshell
The world's largest archipelago, Indonesia has many contrasting wonders. It is bordered by two oceans (the Indian and the Pacific), its land plunging deep only to rise again into volcanic peaks. The green carpet of rainforest gives way to the white sheet of snow at the Jayavijaya mountain range. Outside the capital of Jakarta, where skyscrapers and neon-lit bars signal its modernity, are hundreds of mosques and temples, the most astonishing of being Borobudur in Java-the country's single most visited attraction.
Cultural melting pot
About 300 ethnic groups comprise Indonesia's 17,508 islands. Each of these tribes has its distinct dialect, ethnicity, cuisine and culture shaped by centuries of trade and colonialism with Arabs, Indians, Chinese, Europeans, and Malays. Traditional Balinese and Javanese dances, for instance, contain fragments of Hinduism, as seen in wayang kulit (shadow puppet) shows. Although Indonesia is the largest Islamic country in terms of population, Christian, Hindu, Buddhist and Protestant traditions are observed. Bali is a different case since 93 percent of its inhabitants are Hindus. Despite the differences, Indonesians are united by one mother tongue, Bahasa and the motto: "Bhinneka Tunggal Ika" (Unity in Diversity).
Land of the dragon and the early human
The second highest biodiversity in the planet (after Brazil) is home to the world's biggest monitor lizard, the komodo, which thrives in Komodo Island. The country's white-sand beaches, dive spots, surfing destinations and wildlife reserves are considered as among the best in the world. Borneo, an island shared with Malaysia, contains the world's last remaining Asian orangutans. Indonesia is also home to the two-million-year-old Java Man or Homo Erectus. Relics of an 18,000-year-old hominid species, fondly called "hobbits," were found in the island of Flores.
Indonesia Landmarks:
Indonesia Traveler Advice
Indonesia photography
User blogs:
What to see in Sydney, Australia
Sydney is a beautiful and livable city and is one of the most famous and representative in Australia. It 's definitely the cultural capital, although the administrative capital is the nearby Canberra. Despite his poor beginnings as a British penal colony, now Sydney has a diverse population that seems to live quite well by its variety. This city has many hotels to choose from. Pick up one that has ... Read full Blog post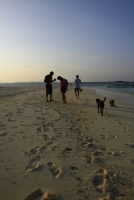 A trip to Siargao
Seeing people that are "living their dream" is always inspirational, it looks so rewarding and peaceful, breaking from the chains of conformism, doing what you always dreamt to do since you were a kid, it doesn't have to make you huge loads of money or bring you world fame just a feeling of self fulfillment, last time I checked, you can't put a price tag on that one. In Siargao ... Read full Blog post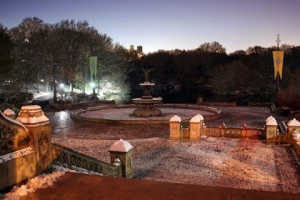 Some of the best natural parks in the US
The natural parks of the United States are very different from what we are used to seeing in the rest of the world and in most travel blogs and travel news. Large, spectacular and complete, without a doubt a very preferred destination for holidays by the Americans. There are 58 National Parks in the U.S. well preserved and operated by the Federal National Park Service. Besides these you can ... Read full Blog post
San Gimignano and San Pellegrino
Night falls on the flourishing and industrious San Gimignano, its 72 towers stand on the low roofs of the houses lit by the moon. This is not a luxury travel spot but is something you don't see every day. In the distance the clatter of hooves echoed tired in the Via Francigena. The hand of the blacksmith stops beating, the frame of the weaver becomes silent, the streets of the tank only a concert ... Read full Blog post