48HourVisit.com

Planning a short visit? Check out

48HourVisit.com

, your online guide for short stays and weekend getaways.

Ad
Bosnia-Herzegovina Travel Guide

/
Europe
/
Bosnia Herzegovina
/ Introduction
Europe has named Bosnia and Herzegovina as one of its most hospitable destinations, seemingly implying that there could be more to this country other than being the starting point of WWI and the land of tribal warriors that gave the Romans the hardest fight of their lives. Today, construction is in full swing to revive the cultural and architectural glory left by the 500-year-domination of two of the world's greatest empires: the Ottoman Turks and the Austro-Hungarians. The thick smog of war has also given way to the dense foliage of the Balkan Mountains and the blue waves of the Adriatic Sea.
Winter sports haven
Formerly a part of Yugoslavia, Bosnia and Herzegovina is almost landlocked in southeast Europe, bordered by Croatia, Serbia and Montenegro. The nation, however, provides a less-crowded and a less expensive European skiing experience as its mountains are an abode of snow come winter. The Olympic Mountains at Bjelasnica, the ski resorts at Igman, Jahorina and Vlasic (near Travnik) feature naturally on the snowboarders' map.
Historical hotspots
In the capital, Sarajevo, the bridge where Archduke Franz Ferdinand and his wife were assassinated is a major draw, along with onion-shaped domes, minarets, scinicas (soup kitchens) and the ancient crafts of workshops at Bascarsia. Outside the capital, the Bosnian Pyramid of the Sun at Visocica Hill serves the European twin of the pyramid at Teotihuacan, Mexico, while Medugorje lures thousands to its Virgin Mary apparition site.
Spas and thermal waters
Near Sarajevo is Ilidza, a spa resort town, where one can drink mineral water or just witness the grandeur of the falls. The tired can head for the thermal waters of the spas in Fojica, Tuzla and Olovo. Those with an inclination for warmth can visit Neum, a town on the Adriatic with as many as 270 sunny days.
Canyons, rivers and lakes
Flowing down a scenic canyon are the rivers of Rakitnica and Krusnica, which rival the beauty of lakes like Prokosko and Boracko and waterfalls like Kravice and Skakavac. The Una River cascades along a hilly scenery, providing another venue for rafting and kayaking.
User blogs:
What to see in Sydney, Australia
Sydney is a beautiful and livable city and is one of the most famous and representative in Australia. It 's definitely the cultural capital, although the administrative capital is the nearby Canberra. Despite his poor beginnings as a British penal colony, now Sydney has a diverse population that seems to live quite well by its variety. This city has many hotels to choose from. Pick up one that has ... Read full Blog post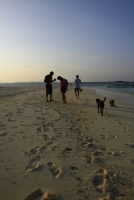 A trip to Siargao
Seeing people that are "living their dream" is always inspirational, it looks so rewarding and peaceful, breaking from the chains of conformism, doing what you always dreamt to do since you were a kid, it doesn't have to make you huge loads of money or bring you world fame just a feeling of self fulfillment, last time I checked, you can't put a price tag on that one. In Siargao ... Read full Blog post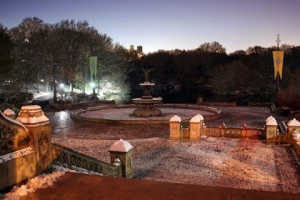 Some of the best natural parks in the US
The natural parks of the United States are very different from what we are used to seeing in the rest of the world and in most travel blogs and travel news. Large, spectacular and complete, without a doubt a very preferred destination for holidays by the Americans. There are 58 National Parks in the U.S. well preserved and operated by the Federal National Park Service. Besides these you can ... Read full Blog post
San Gimignano and San Pellegrino
Night falls on the flourishing and industrious San Gimignano, its 72 towers stand on the low roofs of the houses lit by the moon. This is not a luxury travel spot but is something you don't see every day. In the distance the clatter of hooves echoed tired in the Via Francigena. The hand of the blacksmith stops beating, the frame of the weaver becomes silent, the streets of the tank only a concert ... Read full Blog post