48HourVisit.com

Planning a short visit? Check out

48HourVisit.com

, your online guide for short stays and weekend getaways.

Ad
Azerbaijan Travel Guide

/
Europe
/
Azerbaijan
/ Introduction
Surrounded by the Caucasus Mountains and bounded by the oil-rich beaches of the Caspian Sea, Azerbaijan is a land of diverse landscapes, climates, flora and fauna. It does not geographically belong to either Europe or Asia, but since it is at the crossroads of two continents, it became a cradle of prehistoric civilization and a hot seat of cultural, religious, and artistic exchanges between its neighbors Russia, Georgia, Iran, and Armenia.
Secular Islamic republic
Although 95 percent of Azerbaijanis are Muslims, the country was the first Muslim nation to have successfully attempted to establish a secular and democratic republic. It remains a secular state today, with high tolerance for religious freedom. Citizens belonging to other religions are given equal rights as the Muslim populace. Although racked by corruption, the parliament boasts of being the first in the Muslim world to have given women the right to vote and the right to equal protection and rights as men.
Ancient landscapes
Geographically, Azerbaijan is home to a variety of ancient environments. Almost half of the world's mud volcanoes are in Qobustan, a UNESCO World Heritage Site for having 6,000 petroglyphs dating back to 10,000 BC. In Nakhchivan, there are glaciers linked to the story of Noah's Ark. The Greater Caucasus Mountains that surround the rest of Azerbaijan are home to some of the country's 4,500 species of plants and a wide range of fauna like Karabakh horse, the national symbol and one of the world's oldest horse breeds.
Cultural pride
Baku, the national capital, is the most developed city in the Caucasus region. In the city's frontlines are 21st century mansions and skyscrapers, but in its core is the World Heritage-listed Old City, the site of a castle, medieval wall, and a Fire Temple belonging to the Persian Empire.
Like the architectural gems Momine Khatun Mausoleum in Nakhchivan and Palace of Shaki Khans in Sheki, the folk dances, music and art of Azerbaijan have been included in UNESCO's World Heritage List. In particular, the Azerbaijani form of singing called mugam has been declared by UNESCO as a "Masterpiece of the Oral and Intangible Heritage of Humanity."
Azerbaijan Landmarks:
User blogs:
What to see in Sydney, Australia
Sydney is a beautiful and livable city and is one of the most famous and representative in Australia. It 's definitely the cultural capital, although the administrative capital is the nearby Canberra. Despite his poor beginnings as a British penal colony, now Sydney has a diverse population that seems to live quite well by its variety. This city has many hotels to choose from. Pick up one that has ... Read full Blog post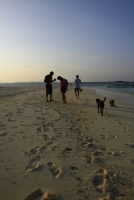 A trip to Siargao
Seeing people that are "living their dream" is always inspirational, it looks so rewarding and peaceful, breaking from the chains of conformism, doing what you always dreamt to do since you were a kid, it doesn't have to make you huge loads of money or bring you world fame just a feeling of self fulfillment, last time I checked, you can't put a price tag on that one. In Siargao ... Read full Blog post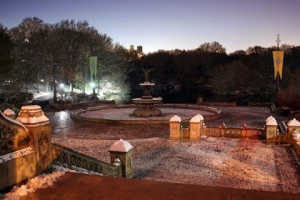 Some of the best natural parks in the US
The natural parks of the United States are very different from what we are used to seeing in the rest of the world and in most travel blogs and travel news. Large, spectacular and complete, without a doubt a very preferred destination for holidays by the Americans. There are 58 National Parks in the U.S. well preserved and operated by the Federal National Park Service. Besides these you can ... Read full Blog post
San Gimignano and San Pellegrino
Night falls on the flourishing and industrious San Gimignano, its 72 towers stand on the low roofs of the houses lit by the moon. This is not a luxury travel spot but is something you don't see every day. In the distance the clatter of hooves echoed tired in the Via Francigena. The hand of the blacksmith stops beating, the frame of the weaver becomes silent, the streets of the tank only a concert ... Read full Blog post