48HourVisit.com

Planning a short visit? Check out

48HourVisit.com

, your online guide for short stays and weekend getaways.

Ad
San Marino Travel Guide

/
Europe
/
San Marino
/ Introduction
Small-sized states treat one to such a compact experience that the taste tingles for years. After the Vatican and Monaco, San Marino is the smallest country in the whole of Europe. It is landlocked in northern Italy among the Apennine Mountains, near the Adriatic coast. Its location awards it with a Mediterranean climate of mild proportions. Italy influences it every aspect, from food to politics.
The history of San Marino is very rich as it dates back to the 3rd Century AD. Its freedom from the Roman Empire at the hands of a Christian stonemason Marinus and complete autonomy since then, makes it the world's oldest republic. Its status was respected by Garibaldi and Napoleon who didn't annex it into their states. As its foreign policy is aligned with Italy, it took part in the World Wars.
The popularity of this petite country can be gauged from the fact that its population of 25000 is outnumbered by visitors, 125 to 1. The hordes usually descend at the fortresses of the capital San Marino that are perched at an elevation of 2000 mts on the cliffs of Monte Titano. The three towers within this walled city give a panoramic view of the countryside, the nearby Italian sea-side resort town of Rimini and the Adriatic Sea. One can reach there by the aerial tramway, which is a great opportunity in itself for viewing the dreamy surroundings.
Once one is inside, the souvenir shops are worth a try. Postage stamps, fancy weapons and special Euro currency ask to be taken home for remembrance. The absence of sales tax makes certain items a lot cheaper than in Italy. The preferred option to move about is on foot. The streets are narrow and ancient enough to transport you back to another millennium. The winding walkways and the monuments along are reminiscent of 19 centuries of cultural activity.
The festival of Medieval Days during July is an assortment of parades, crossbow competitions, grand dinners, historic games and colorful cultural activities. The San Marino Grand Prix calls F1 racers from around the world. The event is held at nearby Imola in Italy. Though there are some other towns dotting the mountains, San Marino is the prettiest among all.
User blogs:
What to see in Sydney, Australia
Sydney is a beautiful and livable city and is one of the most famous and representative in Australia. It 's definitely the cultural capital, although the administrative capital is the nearby Canberra. Despite his poor beginnings as a British penal colony, now Sydney has a diverse population that seems to live quite well by its variety. This city has many hotels to choose from. Pick up one that has ... Read full Blog post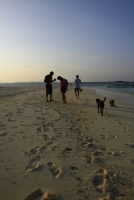 A trip to Siargao
Seeing people that are "living their dream" is always inspirational, it looks so rewarding and peaceful, breaking from the chains of conformism, doing what you always dreamt to do since you were a kid, it doesn't have to make you huge loads of money or bring you world fame just a feeling of self fulfillment, last time I checked, you can't put a price tag on that one. In Siargao ... Read full Blog post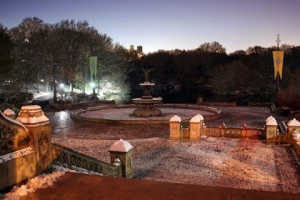 Some of the best natural parks in the US
The natural parks of the United States are very different from what we are used to seeing in the rest of the world and in most travel blogs and travel news. Large, spectacular and complete, without a doubt a very preferred destination for holidays by the Americans. There are 58 National Parks in the U.S. well preserved and operated by the Federal National Park Service. Besides these you can ... Read full Blog post
San Gimignano and San Pellegrino
Night falls on the flourishing and industrious San Gimignano, its 72 towers stand on the low roofs of the houses lit by the moon. This is not a luxury travel spot but is something you don't see every day. In the distance the clatter of hooves echoed tired in the Via Francigena. The hand of the blacksmith stops beating, the frame of the weaver becomes silent, the streets of the tank only a concert ... Read full Blog post