48HourVisit.com

Planning a short visit? Check out

48HourVisit.com

, your online guide for short stays and weekend getaways.

Ad

The Glossary

dzhong - "a fort"
Since it is locked in the Himalayas, Bhutan used to be one of the most remote places on Earth, until technology changed all that. Today, alongside numerous ancient lakhangs (prayer rooms), chortens (Buddhist stupas), and cliff-hanging goemba (monasteries), luxury hotels are popping up all over the country, which attract celebrities, royalties, and the super rich. This is why Bhutan has been called "Nepal for the Jet Set."
Happiest place on Earth
In spite of its developments, Bhutan favors "Gross National Happiness" over Gross National Product, Buddhist compassion over Western capitalism. The country balances modernization with ancient Vajrayana Buddhist cultures and traditions under the guiding philosophy of "spiritual happiness." Hence, it is common to see robed monks using the latest cellphones, or businessmen draped in monks' robes.
Such ideology brought about general harmony across the land, making it be called "The Last Shangri-La" or "the last utopia." In 2006, Business Week magazine tagged Bhutan as "the happiest country in Asia." In the same year, the global survey of London's University of Leicester rated the Bhutanese as the "eighth happiest people in the world."
The Living Eden
Locally, the Bhutanese call their nation "Druk Yul" or "Land of the Thunder Dragon" because of constant heavy rainfall. Such moody climate enabled forests to cover more than 72 percent of the country, making Bhutan be known as the "Living Eden." Among the country's notable landscapes are parks (Jigme Singye Wangchuck, Jigme Dorji, Royal Manas), nature reserves (Toorsa Strict), and wildlife sanctuaries (Sakteng, Khaling, Bombdeling) that provide refuge to odd species like blue sheep and lavender trees.
Bhutan's different environments are the playgrounds of equally assorted activities like jungle trekking, hiking, rock climbing, bungee jumping, and whitewater rafting, among others. Art, shopping and cuisine
In the capital city, Thimphu, monks spinning prayer wheels at Changangkha Lhakhang are a common sight, along with hawkers selling traditional Bhutanese handicrafts such as dappa, banghchung and yetra or brightly colored wool made into rugs and bags. Here, visitors can also sample local dish such as ema-datsi (chili and cheese) and kewa-datsi (potatoes with cheese and chili).
Bhutan Landmarks:
Bhutan Traveler Advice
Bhutan photography

Chomolhari, Bhutan Travel , Medieval Bhutan Tours by
druk123

Bhutan Travel with Medieval Bhutan Tours by
druk123

no title by
druk123

Layap Children , Bhutan Tours by
druk123

Thimphu Bhutan, by
druk123
User blogs:
What to see in Sydney, Australia
Sydney is a beautiful and livable city and is one of the most famous and representative in Australia. It 's definitely the cultural capital, although the administrative capital is the nearby Canberra. Despite his poor beginnings as a British penal colony, now Sydney has a diverse population that seems to live quite well by its variety. This city has many hotels to choose from. Pick up one that has ... Read full Blog post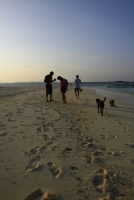 A trip to Siargao
Seeing people that are "living their dream" is always inspirational, it looks so rewarding and peaceful, breaking from the chains of conformism, doing what you always dreamt to do since you were a kid, it doesn't have to make you huge loads of money or bring you world fame just a feeling of self fulfillment, last time I checked, you can't put a price tag on that one. In Siargao ... Read full Blog post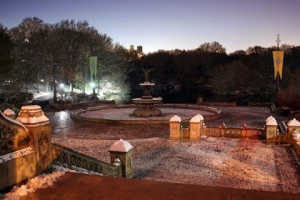 Some of the best natural parks in the US
The natural parks of the United States are very different from what we are used to seeing in the rest of the world and in most travel blogs and travel news. Large, spectacular and complete, without a doubt a very preferred destination for holidays by the Americans. There are 58 National Parks in the U.S. well preserved and operated by the Federal National Park Service. Besides these you can ... Read full Blog post
San Gimignano and San Pellegrino
Night falls on the flourishing and industrious San Gimignano, its 72 towers stand on the low roofs of the houses lit by the moon. This is not a luxury travel spot but is something you don't see every day. In the distance the clatter of hooves echoed tired in the Via Francigena. The hand of the blacksmith stops beating, the frame of the weaver becomes silent, the streets of the tank only a concert ... Read full Blog post