48HourVisit.com

Planning a short visit? Check out

48HourVisit.com

, your online guide for short stays and weekend getaways.

Ad
Apart from borderlines, Belgium shares the history, culture, and opulence of its neighbors France, Germany, the Netherlands, and Luxembourg, making Belgium a melting pot of various European lifestyles, cuisines, and architectural styles. Its strategic location at the crossroads of Western Europe also helped propel Belgium to stardom, from a tribal Roman province, to the bastion of many great empires, stage of famous wars such as the Battle of Waterloo, and to one of today's richest nations in terms of culture and economy.
Home of the Belgian chocolate
Belgium is divided into three regions-Flanders, Brussels, and Wallonia. As the founding member of the European Union, Belgium is also the capital of the EU, which is based in Belgium's capital, Brussels, best-known for its Art Nouveau high-rises, grand palaces, and shops selling the world-famous Belgian chocolate. Brussels is a bilingual city with both French and Dutch as the official languages. Thus, it is common for streets and landmarks to have two different sounding names. The city's multicultural essence is also reflected in its African neighborhood in Matonge district, as well as by Saint-Gilles, a concentration of French, Portuguese, Spanish, Maghrebi and Polish communities.
Land of the avant-garde
North of Belgium is Flanders, the Dutch-speaking region that cradles Belgium's second-biggest city, Antwerp. More than 70 percent of the world's diamonds are traded in Antwerp, thus, it is called the "world's leading diamond city." Apart from its jewelry, Antwerp has built a reputation on its artistic and intellectual culture, which has produced a long list of personalities-from Baroque painter Sir Peter Paul Rubens to today's avant-garde fashion designers Dries Van Noten and Ann Demeulemeester.
Venice of the North
While Antwerp boasts of modern buildings and nightlife, its neighbors Brugge, Ghent, and Wallonia are noted for their festivals and medieval architecture. Brugge has been dubbed "Venice of the North" for its winding canals. Wallonia, Belgium's southern French-speaking region, is celebrated for its fairytale-like castles, 12th-century Cathedral of Notre Dame, rolling hills of Ardennes, and the ancient town of Spa, the origin of the therapeutic bath.
User blogs:
What to see in Sydney, Australia
Sydney is a beautiful and livable city and is one of the most famous and representative in Australia. It 's definitely the cultural capital, although the administrative capital is the nearby Canberra. Despite his poor beginnings as a British penal colony, now Sydney has a diverse population that seems to live quite well by its variety. This city has many hotels to choose from. Pick up one that has ... Read full Blog post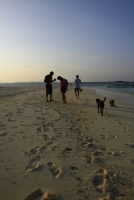 A trip to Siargao
Seeing people that are "living their dream" is always inspirational, it looks so rewarding and peaceful, breaking from the chains of conformism, doing what you always dreamt to do since you were a kid, it doesn't have to make you huge loads of money or bring you world fame just a feeling of self fulfillment, last time I checked, you can't put a price tag on that one. In Siargao ... Read full Blog post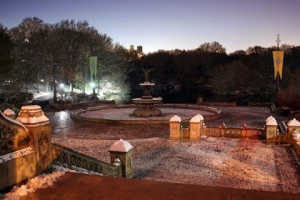 Some of the best natural parks in the US
The natural parks of the United States are very different from what we are used to seeing in the rest of the world and in most travel blogs and travel news. Large, spectacular and complete, without a doubt a very preferred destination for holidays by the Americans. There are 58 National Parks in the U.S. well preserved and operated by the Federal National Park Service. Besides these you can ... Read full Blog post
San Gimignano and San Pellegrino
Night falls on the flourishing and industrious San Gimignano, its 72 towers stand on the low roofs of the houses lit by the moon. This is not a luxury travel spot but is something you don't see every day. In the distance the clatter of hooves echoed tired in the Via Francigena. The hand of the blacksmith stops beating, the frame of the weaver becomes silent, the streets of the tank only a concert ... Read full Blog post