48HourVisit.com

Planning a short visit? Check out

48HourVisit.com

, your online guide for short stays and weekend getaways.

Ad

The Glossary

Fale - "Pronounced as "fah-lay", the term refers to a Samoan native house."
Samoa Travel Guide

/
South Pacific
/
Samoa
/ Introduction
Samoa was formed at the turn of the 20th century by the Tripartite Convention, which essentially split the then-Samoan islands into two: Samoa and American Samoa. Many, though, often make the mistake of thinking that both names refer to a single country. Made up of seven islands, it became an independent country in 1962, and is a place associated with having one of the most beautiful islandscapes among the Pacific Islands, as well as a colorful culture.
The Europeans reached Samoa in 1722, led by the Dutchman Jacob Roggeveen. After being a foreign colony for decades, the last of which was New Zealand, the country is still dependent on development aid. Its booming agricultural industry may soon make the latter unnecessary - buoyed by the 15,000 metric tons of copra that it exports every year.
South Pacific Paradise
However, there is another reason to believe in Samoa's rising economy, and that is its tourism industry, given the country's natural beauty. From 70,000 at the beginning of the new millennium, tourist arrivals every year has risen to more than 122,000, which today is responsible for generating 25 percent of Samoa's GDP.
Of course, the most obvious draws of the country are the beach junkies, especially with its array of white sand coasts and nice resorts. Among its beaches, the Lesolo Point is a particular favorite, given its remoteness and laid-back attitude. Water sporting enthusiasts can find their haven in Safotu, Manase, and the Upolu and Savaii Islands. There is unique wildlife to be sighted at the Palolo Deep Marine Reserve, and big game fishes are just ripe to be caught by the harbors of Apia.
Islands of the Seafarers
Samoa wasn't actually the country's original name. It is said that when the French Admiral Louis de Bougainville reached the islands in 1768, he was greeted by the sight of numerous canoes handled very skillfully by the local tribes. This made such an impression on him that he named the land as "Navigator Islands." Up to now, the Samoans have retained their boating prowess, so it is popular among tourists to take a cruise across Samoa's waters.
The country's inhabitants have also been dubbed as the "happy people" in the Polynesian region, particularly because of love for life and appreciation for visitors, who they call "palagi" (from heaven). Their colorful culture is very much evident in their festivals, such as Teuila and Lotu-A-Tamaiti. Samoans are also known for their infatuation with taro, which is the national food. Often, they eat it as simply boiled - which is probably a perfect representation for their way of life.
Samoa Traveler Advice
User blogs:
What to see in Sydney, Australia
Sydney is a beautiful and livable city and is one of the most famous and representative in Australia. It 's definitely the cultural capital, although the administrative capital is the nearby Canberra. Despite his poor beginnings as a British penal colony, now Sydney has a diverse population that seems to live quite well by its variety. This city has many hotels to choose from. Pick up one that has ... Read full Blog post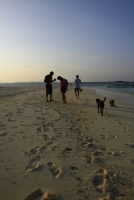 A trip to Siargao
Seeing people that are "living their dream" is always inspirational, it looks so rewarding and peaceful, breaking from the chains of conformism, doing what you always dreamt to do since you were a kid, it doesn't have to make you huge loads of money or bring you world fame just a feeling of self fulfillment, last time I checked, you can't put a price tag on that one. In Siargao ... Read full Blog post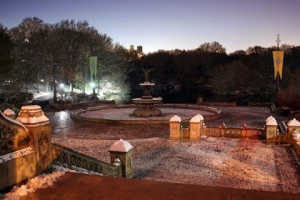 Some of the best natural parks in the US
The natural parks of the United States are very different from what we are used to seeing in the rest of the world and in most travel blogs and travel news. Large, spectacular and complete, without a doubt a very preferred destination for holidays by the Americans. There are 58 National Parks in the U.S. well preserved and operated by the Federal National Park Service. Besides these you can ... Read full Blog post
San Gimignano and San Pellegrino
Night falls on the flourishing and industrious San Gimignano, its 72 towers stand on the low roofs of the houses lit by the moon. This is not a luxury travel spot but is something you don't see every day. In the distance the clatter of hooves echoed tired in the Via Francigena. The hand of the blacksmith stops beating, the frame of the weaver becomes silent, the streets of the tank only a concert ... Read full Blog post