48HourVisit.com

Planning a short visit? Check out

48HourVisit.com

, your online guide for short stays and weekend getaways.

Ad
Ukraine literally means "borderland," and is an extremely apt name for this steppe country bounded by Belarus to the north, Russia to the east, Hungary to the west, and Romania to the south. A former constituent of the fallen Soviet Union, the country has for the most part been largely ignored by indifferent tourists throughout its history. However, since its official sovereignty in 1990, its popularity has steadily increased, and by 2008 was rated by the World Tourism Organization as the 8th most-visited country in the world, drawing in an estimated 23.1 million tourists annually.
Often derided as simply a "patchwork nation," Ukraine nonetheless draws on its natural beauty and rich cultural heritage to attract the outsiders looking in. Hands down, the top destination in the country is its Crimean region, famed for its numerous excellent health resorts. Visited by millions of tourists from every corner of the world, even the powerful Soviet leaders have often taken a sojourn here to take a relaxing vacation. The best time to visit is during the summer months until late October, which is when the weather is satisfyingly warm.
Dubbed the "Green Pearl of Ukraine," the Carpathian Mountains are the next best thing to go to. A collection of alpine meadows, dense woodlands, mountain lakes, and wandering shepherds, these gentle peaks offer a quick glimpse into Ukraine's soul. One can also head to the nation's capital, Kiev, and imbibe its intoxicating sea of impressive architecture influenced by the countless empires that had occupied the land throughout its history. Probably the highlight there is the Church of St. Andrew, a Baroque-style edifice, as well as the Cathedral of St. Sophia, where the Kiev royalty were traditionally crowned in its heyday.
Tourists can't go wrong visiting the historic City Center of Lviv, a town packing more than 750 years of history under its belt, and is recognized as a bona fide UNESCO World Heritage Site. Characterized by its lovely old buildings and cobblestone roads, it is a place that had been spared by the infamous World War II and Soviet rule. There is also the "Pearl of the Black Sea," Odessa, that serves as Ukraine's economic powerhouse. Enchanting visitors with its splendid 18th and 19th century architecture, as well as with its sunny beaches, it has often been touted as the best place in Ukraine to live in.
Ukraine Landmarks:
Ukraine Traveler Advice
User blogs:
What to see in Sydney, Australia
Sydney is a beautiful and livable city and is one of the most famous and representative in Australia. It 's definitely the cultural capital, although the administrative capital is the nearby Canberra. Despite his poor beginnings as a British penal colony, now Sydney has a diverse population that seems to live quite well by its variety. This city has many hotels to choose from. Pick up one that has ... Read full Blog post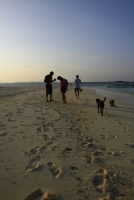 A trip to Siargao
Seeing people that are "living their dream" is always inspirational, it looks so rewarding and peaceful, breaking from the chains of conformism, doing what you always dreamt to do since you were a kid, it doesn't have to make you huge loads of money or bring you world fame just a feeling of self fulfillment, last time I checked, you can't put a price tag on that one. In Siargao ... Read full Blog post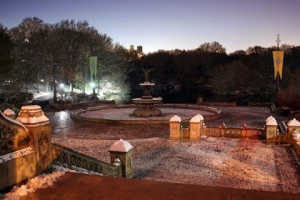 Some of the best natural parks in the US
The natural parks of the United States are very different from what we are used to seeing in the rest of the world and in most travel blogs and travel news. Large, spectacular and complete, without a doubt a very preferred destination for holidays by the Americans. There are 58 National Parks in the U.S. well preserved and operated by the Federal National Park Service. Besides these you can ... Read full Blog post
San Gimignano and San Pellegrino
Night falls on the flourishing and industrious San Gimignano, its 72 towers stand on the low roofs of the houses lit by the moon. This is not a luxury travel spot but is something you don't see every day. In the distance the clatter of hooves echoed tired in the Via Francigena. The hand of the blacksmith stops beating, the frame of the weaver becomes silent, the streets of the tank only a concert ... Read full Blog post