48HourVisit.com

Planning a short visit? Check out

48HourVisit.com

, your online guide for short stays and weekend getaways.

Ad

The Glossary

Zuuger zugeer - "means "you're welcome.""
The name Mongolia evokes memories of Genghis Khan, the legendary conqueror who formed one of the largest empires the world has ever seen. Wild empty nature (vast steppes, lakes, and the Gobi Desert) also comes to mind. Though the country doesn't immediately propose a holiday getaway, few have tried to reveal Mongolia to the world during the past decade.
Ever since the collapse of Communism, Mongolians have increasingly embraced the modern age. In fact, it is not uncommon to see internet cafes, tribe member with cell phones, Western restaurants, highways brimming with vehicles, and locals with international PhDs there. Still, Mongolia remains is one of Asia's poorest, though the economy's shift from agriculture to tourism is hoped to change the status quo.
Nomads and Reindeer People
As the country takes major steps towards Westernization, its old traditions and culture have remained constant. The nomadic life, for instance, has been hard for the Mongolians to abandon. This lifestyle has characterized the land since the prehistoric times, and today some 30 percent of Mongolia's population still resists change. No other tribe in the nation embodies this more than the Tsaatan, regarded as the country's last surviving reindeer herders. In this regard, the country is torn between the call of tradition and the seduction of modernity.
Mongolian Adventure
Mongolia's vast wilderness, snowcapped mountains, gorges, and relatively unspoiled nature have been the calling cards of Mongolian tourism. Adventurers are the country's primary draw, with plenty of opportunities for treks, hikes, camping, and ecotourism.
Itinerary usually consists of the sparkling waters of Khovsgol Nuur, the steppes of the Terelj National Park, and the wildlife of the Tavan Bogd National Park. Horse rides, fishing trips, birdwatching, and skiing adventures are also at a premium for visitors to the country.
Mongolia Landmarks:
Mongolia Traveler Advice
User blogs:
What to see in Sydney, Australia
Sydney is a beautiful and livable city and is one of the most famous and representative in Australia. It 's definitely the cultural capital, although the administrative capital is the nearby Canberra. Despite his poor beginnings as a British penal colony, now Sydney has a diverse population that seems to live quite well by its variety. This city has many hotels to choose from. Pick up one that has ... Read full Blog post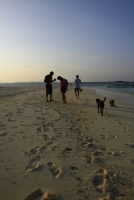 A trip to Siargao
Seeing people that are "living their dream" is always inspirational, it looks so rewarding and peaceful, breaking from the chains of conformism, doing what you always dreamt to do since you were a kid, it doesn't have to make you huge loads of money or bring you world fame just a feeling of self fulfillment, last time I checked, you can't put a price tag on that one. In Siargao ... Read full Blog post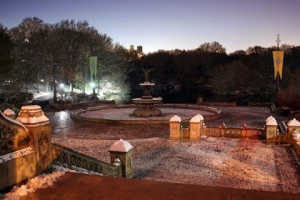 Some of the best natural parks in the US
The natural parks of the United States are very different from what we are used to seeing in the rest of the world and in most travel blogs and travel news. Large, spectacular and complete, without a doubt a very preferred destination for holidays by the Americans. There are 58 National Parks in the U.S. well preserved and operated by the Federal National Park Service. Besides these you can ... Read full Blog post
San Gimignano and San Pellegrino
Night falls on the flourishing and industrious San Gimignano, its 72 towers stand on the low roofs of the houses lit by the moon. This is not a luxury travel spot but is something you don't see every day. In the distance the clatter of hooves echoed tired in the Via Francigena. The hand of the blacksmith stops beating, the frame of the weaver becomes silent, the streets of the tank only a concert ... Read full Blog post