48HourVisit.com

Planning a short visit? Check out

48HourVisit.com

, your online guide for short stays and weekend getaways.

Ad

The Glossary

alfajores - "also called dulce de leche, a caramel-filled cookie sandwich, a specialty of Tacuarembo City in Western Uruguay"
Uruguay Travel Guide

/
South America
/
Uruguay
/ Introduction
For a long time, Uruguay used to have been significantly overshadowed by its South American neighbors Brazil, Argentina, and Peru. But not so today. Over the last decade, the country had slowly but surely come out of its shell - buoyed by a still-growing tourism industry that blossomed almost through mere word-of-mouth. Of course, blessed with scenic beaches, tasty cuisine, historic cities, and a booming nightlife, Uruguay is easy to charm tourists.
It is not only Uruguay's tourism that is on the upswing, but its economy as well, with an annual GDP growing at an average rate of seven percent. At present, it ranks 47th in the world among the countries with the highest quality of life. This belies the fact that it is actually the second-smallest nation in the continent.
Beauty in the Rio de la Plata
What is most apparent to visitors to Uruguay is its natural beauty. Bounded by the Atlantic coasts and the Sierra Carape range, the country is known for its numerous beaches and climbing-ripe hills. Trekkers and beach junkies can always find something to do in places like Punta del Este, Montevideo, Piriapolis, Minas, and Punta del Diablo. The land is also crisscrossed by rivers like Rio del Negro, Rio Grande do Sul and Rio de la Plata, which are ideal for fishing and rafting.
Its natural resources have also helped Uruguay become the prosperous country it is today. Aside from its obvious tourist spots, it draws most of its annual income from its agricultural industry - more than 10 percent. Wool and beef are its main exports, while wine and other produce come second.
Heritage Country
Uruguay is a land of history and culture as well. It has been inhabited since the pre-Colombian era, mostly by tribes from neighboring lands such as the Charrua. Their presence still can be felt up to now; especially in sites like Chamanga that still contain rock art and other archaeological sites. The country's biggest influence, however, came in the form of the Spanish colonists, who arrived in the 16th century and proceeded to impart their beliefs, traditions, and cuisine to the locals.
Through revolts and fierce resistance, Uruguay was able to overthrow the foreign invaders, but not their impact. This is most evident in the UNESCO World Heritage Site of Colonia de Sacramento, which is chock-full of impressive colonial architecture. Tourists can also do well heading to the busy Mercado del Puerto, where the locals cook up some the largest steaks one will ever see.
Uruguay Traveler Advice
User blogs:
What to see in Sydney, Australia
Sydney is a beautiful and livable city and is one of the most famous and representative in Australia. It 's definitely the cultural capital, although the administrative capital is the nearby Canberra. Despite his poor beginnings as a British penal colony, now Sydney has a diverse population that seems to live quite well by its variety. This city has many hotels to choose from. Pick up one that has ... Read full Blog post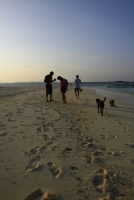 A trip to Siargao
Seeing people that are "living their dream" is always inspirational, it looks so rewarding and peaceful, breaking from the chains of conformism, doing what you always dreamt to do since you were a kid, it doesn't have to make you huge loads of money or bring you world fame just a feeling of self fulfillment, last time I checked, you can't put a price tag on that one. In Siargao ... Read full Blog post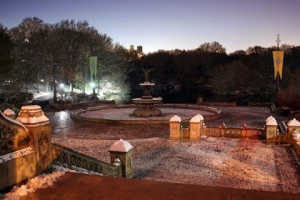 Some of the best natural parks in the US
The natural parks of the United States are very different from what we are used to seeing in the rest of the world and in most travel blogs and travel news. Large, spectacular and complete, without a doubt a very preferred destination for holidays by the Americans. There are 58 National Parks in the U.S. well preserved and operated by the Federal National Park Service. Besides these you can ... Read full Blog post
San Gimignano and San Pellegrino
Night falls on the flourishing and industrious San Gimignano, its 72 towers stand on the low roofs of the houses lit by the moon. This is not a luxury travel spot but is something you don't see every day. In the distance the clatter of hooves echoed tired in the Via Francigena. The hand of the blacksmith stops beating, the frame of the weaver becomes silent, the streets of the tank only a concert ... Read full Blog post