48HourVisit.com

Planning a short visit? Check out

48HourVisit.com

, your online guide for short stays and weekend getaways.

Ad

The Glossary

Byrek - "a savory pie usually made with spinach and feta cheese."
The home country of Nobel laureate Mother Teresa, Albania is a small Balkan state nestled between neighboring Greece, Macedonia, Kosovo and Montenegro. It is one of Europe's nations with a Muslim majority and a rich biodiversity. Mosques and churches alike have now been revived across the country after decades of repression under its former government. Awakening from its communist slumber and isolation, Albania now boasts of its vast seas, sandy beaches, snow-capped peaks, winding rivers and dense forests.
World Heritage Sites
Albania, today, might be among the poorest nations in Europe, but during the ancient times, some of the world's greatest conquerors annexed this nation into their powerful and prosperous empires. The Vikings, Alexander the Great of the Greek Empire, Mehmet II of the Ottoman Turks, Julius Caesar of the Roman Empire, and the "Italian Empire" of Benito Mussolini are among those that have left the footprints of their cultures into the archaeological digs at Butrint, Gjirokaster, and Berat-all UNESCO World Heritage Sites.
Rich biodiversity
Another World Heritage Site, Ohrid Lake, is among Europe's oldest and deepest lakes. It has over 200 "living fossils" that are of worldwide importance. The lake's creatures are just some of the over 4000 species of flora and fauna living in the crystalline sands of the Ionian Coast, cliffs of Tomorr Mountain, rock formations of the Albanian Alps, and vast meadows of Lura.
Ottoman culture
Albanian culture, like most of its Balkan neighbors, is primarily influenced by Ottoman civilization. Baklava, an Ottoman delicacy, is made of phyllo dough filled with chopped nuts and sweetened with honey. Albanian literature, folk music, and oral history also figure prominently in local culture, especially during festivals.
Courtesy and xenophobia
Albanians are also known for their hospitality and traditions of courtesy. During the 40-year reign of Communist leader Enver Hoxha, the country was shrouded in xenophobia, as attested by around 700,000 concrete bunkers dotting the whole country. Today, however, foreigners who are invited into an Albanian home are treated like royalty, with offers to seat at the head of the table.
User blogs:
What to see in Sydney, Australia
Sydney is a beautiful and livable city and is one of the most famous and representative in Australia. It 's definitely the cultural capital, although the administrative capital is the nearby Canberra. Despite his poor beginnings as a British penal colony, now Sydney has a diverse population that seems to live quite well by its variety. This city has many hotels to choose from. Pick up one that has ... Read full Blog post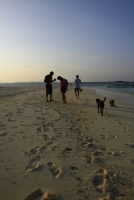 A trip to Siargao
Seeing people that are "living their dream" is always inspirational, it looks so rewarding and peaceful, breaking from the chains of conformism, doing what you always dreamt to do since you were a kid, it doesn't have to make you huge loads of money or bring you world fame just a feeling of self fulfillment, last time I checked, you can't put a price tag on that one. In Siargao ... Read full Blog post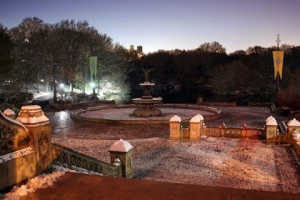 Some of the best natural parks in the US
The natural parks of the United States are very different from what we are used to seeing in the rest of the world and in most travel blogs and travel news. Large, spectacular and complete, without a doubt a very preferred destination for holidays by the Americans. There are 58 National Parks in the U.S. well preserved and operated by the Federal National Park Service. Besides these you can ... Read full Blog post
San Gimignano and San Pellegrino
Night falls on the flourishing and industrious San Gimignano, its 72 towers stand on the low roofs of the houses lit by the moon. This is not a luxury travel spot but is something you don't see every day. In the distance the clatter of hooves echoed tired in the Via Francigena. The hand of the blacksmith stops beating, the frame of the weaver becomes silent, the streets of the tank only a concert ... Read full Blog post