48HourVisit.com

Planning a short visit? Check out

48HourVisit.com

, your online guide for short stays and weekend getaways.

Ad
Singapore is perhaps the image of an ideal country - prosperous, modern, a melting pot of cultures, and incredibly neat and orderly. It is one of the cleanest, disciplined, and safest in the world, although some view those traits as indicative of dullness. Sure, the streets are squeaky-clean, heavy traffic is a rare occurrence, and little things like chewing gum are against the law, but aren't the opposites considered as blights on others?
The smallest nation in Southeast Asia, the former fishing village's history was forever changed upon the arrival of Sir Stamford Raffles in 1819. Since then, it had reinvented itself as the fifth wealthiest country in the world with a GDP per capital of 52,000 USD -no small feat.
Food to Die For
What stands out for visitors to Singapore, though, is the unique culinary experience it offers. Drawing on the multitude of cultures that have come to co-exist harmoniously in the country - Chinese, Indian, Japanese, Korean, Malay, and Western - Singaporean cuisine is definitely diverse and exotic. Its city center is a hotspot for world-class restaurants, which are popular among gourmet connoisseurs with money to burn.
A better and more homely experience would be to head down the food markets at Clarke Quay and Bugis Junction. There, visitors can simply pull out a stool from a hawker center and feast on the heavily-flavored food: fish head curry, mee goreng, and laksa are definite favorites. What's more, the alternative is much easier on the pocket.
Wild Personality
Underneath Singapore's clean-cut exterior is an attitude that is both pulsating and stylish. It is perhaps one of Asia's best shopping destinations, where the roughly 10 million tourists who visit can indulge in buying traditional craft, Asian designer products, European fashion items, and electronic goods. The country also possesses an exciting nightlife, buzzing with bars and discos at the city center.
It's not only about hedonistic pleasures, however. Singapore has natural beauty to flaunt as well. Wildlife encounters are at a premium at nature reserves like the Junong Bird Park, which is home to some 8,000 birds of 600 different species.
Singapore Landmarks:
Singapore Traveler Advice
Singapore photography
no title by
Gracie
no title by
SeaChild
Espalanade by
SeaChild
User blogs:
What to see in Sydney, Australia
Sydney is a beautiful and livable city and is one of the most famous and representative in Australia. It 's definitely the cultural capital, although the administrative capital is the nearby Canberra. Despite his poor beginnings as a British penal colony, now Sydney has a diverse population that seems to live quite well by its variety. This city has many hotels to choose from. Pick up one that has ... Read full Blog post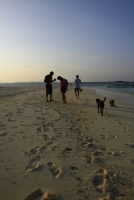 A trip to Siargao
Seeing people that are "living their dream" is always inspirational, it looks so rewarding and peaceful, breaking from the chains of conformism, doing what you always dreamt to do since you were a kid, it doesn't have to make you huge loads of money or bring you world fame just a feeling of self fulfillment, last time I checked, you can't put a price tag on that one. In Siargao ... Read full Blog post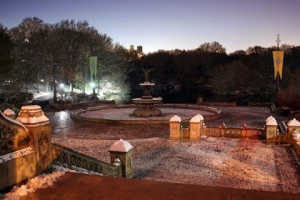 Some of the best natural parks in the US
The natural parks of the United States are very different from what we are used to seeing in the rest of the world and in most travel blogs and travel news. Large, spectacular and complete, without a doubt a very preferred destination for holidays by the Americans. There are 58 National Parks in the U.S. well preserved and operated by the Federal National Park Service. Besides these you can ... Read full Blog post
San Gimignano and San Pellegrino
Night falls on the flourishing and industrious San Gimignano, its 72 towers stand on the low roofs of the houses lit by the moon. This is not a luxury travel spot but is something you don't see every day. In the distance the clatter of hooves echoed tired in the Via Francigena. The hand of the blacksmith stops beating, the frame of the weaver becomes silent, the streets of the tank only a concert ... Read full Blog post