48HourVisit.com

Planning a short visit? Check out

48HourVisit.com

, your online guide for short stays and weekend getaways.

Ad
The Dark Continent showcases many landscapes - deserts, valleys, forests, savannahs and hills. There are few places where you can taste Wild Africa in relative safety. Be it flora, fauna or natural phenomena - Kenya offers it all. It is placed on the eastern side of the continent with Indian Ocean lapping its feet in the south. Somalia, Ethiopia, Sudan, Uganda and Tanzania border it in an anti-clockwise fashion. The geography is mainly open prairie with two huge lakes in the western half. There are picturesque highlands topped by Mt. Kenya in the central part.
The Great Rift Valley between two Lakes - Rudolf and Victoria - is the site of discovery of the earliest human remains. It is claimed to be the earliest cradle of human habitation. Of late, Kenya continues to prosper after gaining independence from British rule in 1963. It has emerged as one of the dynamic economies in Africa.
Blessed by nature with expanses of open grasslands and plenty of life-supporting features, such as rivers and lakes, Kenya has a pulsating wildlife resource. These can be seen in their idyllic natural abode in any of the numerous national parks. The safari tours have become a popular engagement to view carnivores and huge animals up close. Lions, elephants and giraffes are as accessible as huge herds of wildebeests and zebras. The annual migration by the wildebeest herds reaffirms a naturalist's faith that the world still belongs to creatures and not machines. The trip from Masai Mara reserve to Serengeti across rivers, ravines and grass realms is a sight. A balloon safari is the best way to have that.
The Kenyan coast is dotted with some of the most beautiful beaches on earth. Those interested in beach holidays and jungle trips at one go, should start booking tickets for Nairobi. There is a growing inclination among golf enthusiasts to visit Kenya for its smooth courses. Once in the cities, you can give your tongue the treat of its tenure on earth. The best of world can be had in the many types of restaurants. At Nairobi, a meal at Mandhari and The Carnivore are highly recommended. A range of fresh fruit juices can be had at the Diamond Plaza in Highridge. Those of sugarcane, tangerine and mango are worth a try.
The range of accommodation is wide. From posh five-star hotels like the Norfolk Hotel to famous chains like Serena and Sarova, ones with a heavy purse can choose. The budget-class globetrotter can spend nights at affordable yet comfortable options like YMCA, Intl Youth Hostel and warm home stays. Villas and campsites are places to straighten your back after a tour of the bush, unless you venture for a night safari.
Kenya Landmarks:
Kenya Traveler Advice
User blogs:
What to see in Sydney, Australia
Sydney is a beautiful and livable city and is one of the most famous and representative in Australia. It 's definitely the cultural capital, although the administrative capital is the nearby Canberra. Despite his poor beginnings as a British penal colony, now Sydney has a diverse population that seems to live quite well by its variety. This city has many hotels to choose from. Pick up one that has ... Read full Blog post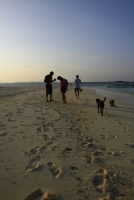 A trip to Siargao
Seeing people that are "living their dream" is always inspirational, it looks so rewarding and peaceful, breaking from the chains of conformism, doing what you always dreamt to do since you were a kid, it doesn't have to make you huge loads of money or bring you world fame just a feeling of self fulfillment, last time I checked, you can't put a price tag on that one. In Siargao ... Read full Blog post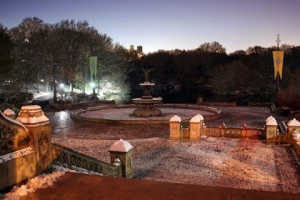 Some of the best natural parks in the US
The natural parks of the United States are very different from what we are used to seeing in the rest of the world and in most travel blogs and travel news. Large, spectacular and complete, without a doubt a very preferred destination for holidays by the Americans. There are 58 National Parks in the U.S. well preserved and operated by the Federal National Park Service. Besides these you can ... Read full Blog post
San Gimignano and San Pellegrino
Night falls on the flourishing and industrious San Gimignano, its 72 towers stand on the low roofs of the houses lit by the moon. This is not a luxury travel spot but is something you don't see every day. In the distance the clatter of hooves echoed tired in the Via Francigena. The hand of the blacksmith stops beating, the frame of the weaver becomes silent, the streets of the tank only a concert ... Read full Blog post